Majett Appointed Acting Administrative Chief in P.G. County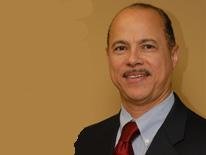 Nicholas Majett, who recently left his job as the director of D.C.'s Department of Consumer and Regulatory Affairs, has been appointed as acting chief administrative officer in Prince George's County.
Majett, who will start on May 5, replaces Bradford Seamon, who is leaving at the end of this month to return to the private sector. He will oversee the daily operations of the county government as well as provide executive leadership oversight for the planning and implementation for the county executive's top initiatives and program.
"Nick brings over 29 years of exemplary experience in public administration and management to the Prince George's County government," County Executive Rushern Baker III said Tuesday. "We have made incredible progress and improvements throughout the county government and in our communities and I am confident that Nick Majett is the type of leader we need to help us continue to move this county forward."
Majett, a graduate of Howard University undergrad and its law school, has served in the District government for 29 years, including stints as an assistant attorney general and the chief of assessment services for the Office of Tax and Revenue.
His nomination to permanently fill the position, which is subject to approval from the county council, will occur on a future date.