NAACP Leaders Blast Supreme Court's Affirmative Action Ruling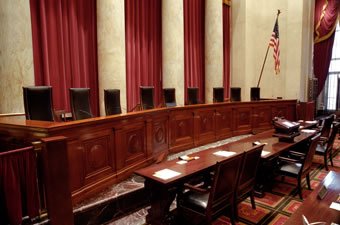 The Supreme Court's decision Tuesday to uphold Michigan's ban on affirmative action in college admissions is detrimental to the building of a pluralistic society, leaders of the NAACP said.
In a 6-2 decision, the court supported the state's Proposal 2, which would, in practice, prohibit universities to consider race as a factor in admissions.
"The Supreme Court's decision embraces discrimination and rejects diversity," said NAACP interim president Lorraine C. Miller. "It's in our nation's best interest to ensure that talented students from all backgrounds get a close look and a fair shot at overcoming obstacles to educational opportunity. The NAACP is committed to fighting Michigan's constitutional amendment at the ballot box and helping other states advance diversity in higher education."
Hilary Shelton, the director of the NAACP Washington bureau and its senior vice president of policy & advocacy, said that "as we approach the 60th anniversary of Brown vs. Board of Education, we are reminded that there remain challenges to securing educational opportunities for all Americans regardless of race or ethnicity."
Yvonne White, president of the NAACP Michigan State Conference, said that the court's decision is just plain wrong.
"We want to see more of Michigan's African-American and Hispanic students attending highly competitive schools, not fewer," she said. "We're a better, stronger and more efficient Michigan when we embrace diversity."