Report Calls for Equal Funding for HBCUs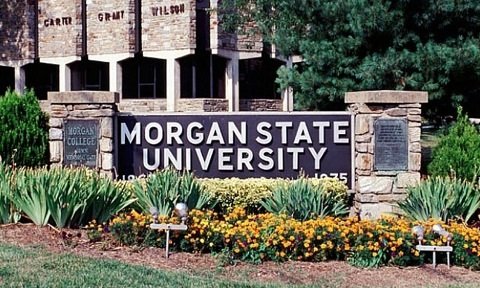 A new report regarding state funding for the nation's historically black colleges and universities (HBCUs) reveals racial disparities and calls for more equity in the distribution of state funding.
The report released Tuesday — "America's Public HBCUs: A Four-State Comparison of Institutional Capacity and State Funding Priorities" — states that HBCUs in many southern states are currently under siege, resulting in policymakers calling for substantial reform in HBCU funding or for continually struggling schools to close altogether.
The report, which was issued by the newly-opened Center for Minority Serving Institutions at the University of Pennsylvania's Graduate School of Education, was co-authored faculty members Marybeth Gasman and William Casey Boland.

Some of the report's critical points:
• Although HBCUs are becoming more diverse, blacks continue to make up the majority enrollment at each of the institutions;
• While HBCUs on average continue to be funded at lower levels than predominantly white institutions, some HBCUs — especially those in North Carolina — have seen a boost in state allocations;
• Legal decisions concerning racial discrimination in Mississippi and Alabama had a beneficial effect on state funding of HBCUs in those states; and
• HBCUs in North Carolina (North Carolina A&T and North Carolina State universities) have benefitted from increased state appropriations.
The study also found that although HBCUs continue to play a crucial role in successfully graduating minority students, they continue to evolve with changing populations and needs.
Gasman and Boland state in the report that they will proceed with recommendations and action plans that call for performance-based funding initiatives and program duplication assessments.
A similar report, "Contemporary HBCUs: Considering Institutional Capacity and State Priorities," authored in 2008 by James Minor, Ph.D., also addressed the issue.
"HBCUs are also doing an especially laudable job recapturing lost and fallen youth," the report stated. "While HBCUs are doing more to educate underrepresented students with fewer resources, there is mounting evidence that many flagship institutions are disengaging from educating the increasingly diverse populations of their states."
In Maryland, a civil rights group in Maryland sued the state's Higher Education Commission for allegedly discriminating against Morgan State University, Coppin State University, Bowie State University and the University of Maryland Eastern Shore, claiming underdeveloped programs due to a lack of funding.
Arguing that the schools were being deprived of the tools needed to create competitive curricula, the plaintiffs stated that in comparison to predominantly white institutions, their HBCUs faced disproportionate disadvantages by having to wait prolonged periods before receiving any state funding.