D.C. Political Roundup: Ward 4 Politicos Eye Possible Council Vacancy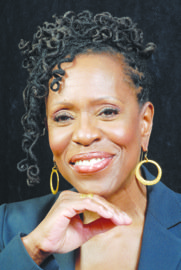 "We need a progressive education plan that fits everyone's needs in public education," Gaston, 27, said on April 4. "We need to have policy experts to assess our education system and determine what it best for students."
The board of education position opened up in March when Trayon White, the Ward 8 board member, resigned to accept a full-time position with the District government.
Gaston graduated from the Friendship Collegiate Academy Charter Public High School in Northeast and he received his bachelor's degree from Coppin State University in Baltimore, Md. He ran for the Ward 8 council member position in the Democratic primary in 2012.
Gaston has emerged as a leader in his community with efforts to curb youth violence, increase educational opportunities and he has been complimented by seniors for his attention to their needs.
Gaston faces, at this point because the ballot lottery will not take place until Friday, May 23, Nate Bennett-Fleming, Derrell Simpson, Nydria Brenda Humphries, Tierra Jolly and Philip Pannell. Gaston said that as a board of education member, he will push for comprehensive measures to educate ward residents.
"I not only want to help educate young people but the entire family as well," the three-term commissioner said.