Common Core Campaign Teaches Parents About New Education Standards
4/24/2014, 12:18 p.m.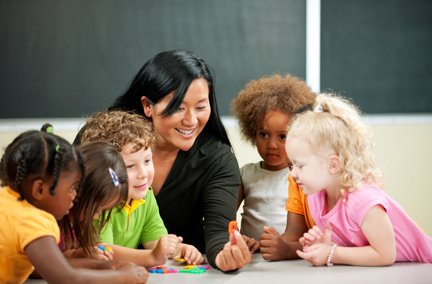 The National Urban League announced Thursday the launch of an education campaign, "Put Our Children 1st: Common Core for Common Goals," designed to inform parents about Common Core State Standards, what they are and what they mean for students.
The campaign will provide parents with vital tools and resources they need to ensure that their children successfully transition to and receive the full benefits of these new, high-quality academic standards in English language arts and math. By raising standards for everyone, the Common Core can help bridge the education achievement gap and create a level playing field for all students to excel regardless of family income, ethnicity or where they live.
The campaign includes several communications and engagement activities aimed at increasing understanding of the Common Core among parents so that they are empowered to become true partners in their children's education and success. Campaign activities include a series of facilitated local Parent Circles that will take place between April and September of this year.
During these events, parents and concerned community members will learn and provide feedback about the Standards and how they are being implemented in their states and school districts; what they and their children can expect from the new standards; what resources and tools are available to them; and what parents can do to help ensure that the standards are equitably resourced and implemented.
"The National Urban League and our affiliate network have long advocated a leveling of the academic playing field accompanied by higher quality in education, and the Common Core State Standards represent historic milestones in American education to help our nation achieve this goal," said Marc H. Morial, president & CEO of the National Urban League. "It does not serve our nation well when some children are systemically less prepared than others, nor does it serve our nation to have this issue tossed onto a political battlefield where it becomes a casualty of partisanship and deliberate misinformation.
"When implemented responsibly and equitably, the Common Core can reach its promise of better preparing all students for college and the jobs of today and tomorrow," Morial said. "The Put Our Children 1st campaign is a critical tool to arm parents with accurate information that will enable them to become powerful advocates for the Common Core — and most importantly, for their children and their children's futures."
Put Our Children 1st will also include digital and social media components, public service announcements (PSAs), thought leadership and other content creation, and ongoing education-focused events across the identified cities, where participants will also have the opportunity for regular parent-to-parent engagement. The campaign is scheduled to run through December 2014 and will be implemented locally in four Urban League affiliate markets: Los Angeles, Pittsburgh, Cleveland and Nashville.
Research commissioned by the National Urban League, and conducted by Dr. Silas Lee and Associates, in February and March 2014 in the campaign markets affirmed grassroots parental support for the Common Core, but it also confirmed that more must be done to increase public awareness of the standards. Half of parents surveyed were not aware of Common Core State Standards — despite their current adoption in 44 states and the District of Columbia — with slightly more than half (56 percent) of those saying they understand the goals and requirements of the new learning standards.
However, the survey also showed that when parents have accurate information, they overwhelmingly support the Common Core State Standards — with 91 percent of African American parents surveyed agreeing that Common Core will better prepare their children for college and the workforce, and 75 percent of them anticipating that it will make American students more competitive with their peers in other countries.
"We owe it to our nation, our states, our cities — and all of our children — to ensure the success of Common Core State Standards and other critical education reforms and investments," Morial said. "Education is not only the civil rights issue of our times; it is increasingly the fault line that will determine winners and losers in the 21st Century economy. It's time to put down the politics and pick up a common agenda towards our common goal of better educating our children and youth. It's time to Put Our Children 1st."
For more information on the Put Our Children 1st campaign or on the Common Core State Standards, visit www.PutOurChildren1st.org.