NAACP Outraged over Georgia's New Gun Law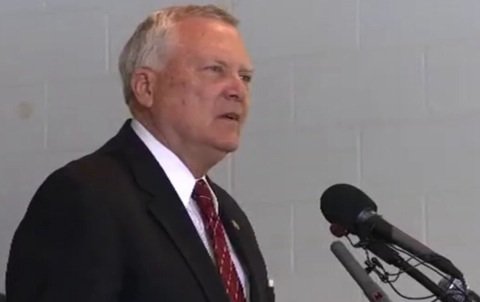 The interim president of the NAACP on Friday excoriated Georgia Gov. Nathan Deal's decision to sign a bill that allows gun owners to carry weapons into churches, bars, schools and some state government buildings, calling the move unwise and unsafe.
Lorraine Miller, who also is the NAACP's CEO, said the Republican governor and the state legislature "have placed the state of Georgia in grave danger."
"We are appalled and outraged," she said. "Not only are our streets less safe due to a lack of common sense gun safety laws, but now our churches, schools and restaurants are too."
The bill, signed Thursday by Deal, also licenses residents with concealed carry permits to possess guns in certain areas of airports. The new law will go into effect in July.
Miller lambasted the decision, opining that "even in the Wild West, gun owners were required to turn over their guns before entering bars."
The NAACP has long been an advocate for gun control laws nationwide. It has often cited statistics that show that blacks die at higher rates because of gun violence than whites.
"This law, combined with the state's destructive 'stand your ground' law will put more innocent people, particularly young men of color, in danger when an armed person substitutes racial bias for reasonable fear and fire away," Miller said. "This is an insult to the thousands of families who have lost a loved one to gunfire in Georgia."