Nevada Rep. Horsford Blasts Bundy's Racist Comments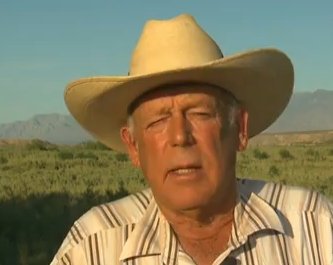 Rep. Steven Horsford (D-Nev.), the first African-American to represent his state in the U.S. Congress, criticized comments of controversial rancher Cliven Bundy, who is in a dispute with federal officials over privately-owned lands being subject to government jurisdiction.
Bundy made derogatory remarks about blacks saying, in essence, that slavery may have been a better time period for African Americans and that they abort their young.
"Cliven Bundy's remarks are truly hateful," Horsford said. "His despicable comments about 'the Negro' belong in the dustbin of history. He is not a man who represents the American West's way of life or the dignity of our hard-working ranchers."
Horsford said that Bundy's 20-year effort to avoid paying grazing fees to the U.S. Bureau of Land Management doesn't make him admirable.
"In reality, he is a lawbreaker who has been elevated to national folk hero by a conservative media that will jump at any opportunity to mold an anti-government zealot into a righteous crusader," the representative said.
Horsford was elected to the House in 2012 and represents one the nation's largest congressional districts by area. He said that his district is a microcosm of the country from the city of North Las Vegas, which is majority-minority, to the ranches in Bunkerville.
"Those who loudly championed Cliven Bundy have an obligation to denounce him," Horsford said. "Otherwise, they own his comments as well."