Obama, Sharpton Denounce Racist Comments by Clippers Owner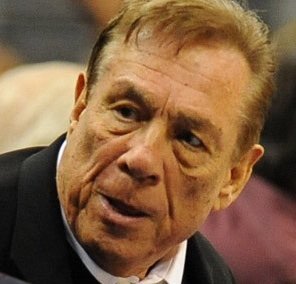 The backlash against Los Angeles Clippers owner Donald Sterling for purportedly making racist comments about blacks has intensified, with President Obama and several civil rights dignitaries weighing in on the growing scandal.
Sterling, 80, was allegedly caught on an audio recording obtained by TMZ, chiding his girlfriend for associating with blacks, particularly NBA legend Magic Johnson, after the woman posted a photo online of herself with Johnson.
"It bothers me a lot that you want to broadcast that you're associating with black people," Sterling purportedly told the woman on the recording. "I'm just saying, in your ... Instagrams, you don't have to have yourself with, walking with black people."
Sterling told the woman, who reportedly is half-black and half-Mexican, "don't put [Johnson] on an Instagram for the world to have to see so they have to call me. And don't bring him to my games."
A longer version of the recording with even stronger language surfaced Sunday, with Sterling comparing blacks to dogs.
The reaction was swift and harsh.
NBA commissioner Adam Silver, who said the league had to authenticate the recording before taking further action, nevertheless called the tape "disturbing and offensive."
Johnson, who tweeted shortly after the story broke that neither he nor wife Cookie will attend any Clippers games as long as Sterling was owner, went further Sunday, calling for Sterling's ouster.
"He shouldn't own a team anymore," Johnson said on ABC's playoffs pregame show.
The Rev. Al Sharpton also called for a substantial punishment for Sterling, threatening to protest in front of the league's New York headquarters if the matter isn't "immediately dealt with."
"No one should be allowed to own a team if they have in fact engaged in this type of racial language," Sharpton said.
Sterling has been accused of racist behavior before. In 2009, he agreed to pay $2.73 million to settle allegations by the government that he refused to rent apartments to Latinos, blacks and families with children in the Koreatown section of Los Angeles.
Elgin Baylor, a former Clippers general manager, filed a lawsuit against Sterling that year for the racist manner in which he managed his business. A jury ultimately rejected Baylor's claims.
Sterling was actually slated to receive a prestigious award from the Los Angeles chapter of the NAACP on May 15, but it was announced Sunday that the honor has been rescinded.
Alice Huffman, president of the NAACP California State Conference, said Sterling and recent statements by Nevada rancher Cliven Bundy shows that "racism is not a footnote of our past, but a reality of our present that we must confront head on."
"For 105 years, the NAACP has fought against the culture bigotry that leads to comments like those who heard on the recording, and as public response to these remarks has shown, we have made significant progress," Huffman said. "If true, these are very hurtful remarks and Mr. Sterling, whose team talents and fan base is majority minority, should offer an apology to Californians."
The incident quickly grew into a national issue, with Obama addressing the matter Sunday during a press conference in Malaysia.
"The owner is reported to have said some incredibly offensive racist statements that were published," the president said. "I don't think I have to interpret those statements for you, they speak for themselves. When people-when ignorant folks want to advertise their ignorance you don't really have to do anything, you just let them talk."