Annual Event to Help Prep Students for Prom
4/28/2014, 11:29 a.m.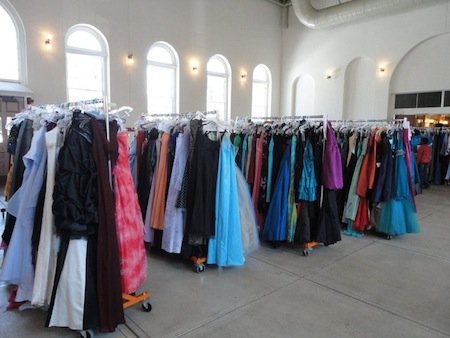 CBS radio stations WPGC and EL ZOL is partnering with several local organizations to host the 6th annual Operation Pretty and Polished prom event.
The event, which will be held May 3 from 9 a.m. to 3 p.m. at the Boys and Girls Club at 4103 Benning Road NE, gives students an opportunity to get free prom attire to help ease the financial hardship of preparing for prom.
During the event, each student gets a celebrity shopper to help them get pretty and polished. Students also have the opportunity to discuss their hopes, dreams, and aspirations as they move from one point in their lives to obtaining their career goals.
Washington Redskins receiver Josh Morgan, Carlos Gray, son of Mayor Vincent Gray, and numerous local television anchors will participate in this year's event.
D.C. area's own Tulani, a harpist and singer who toured with Lady Gaga, will also attend. CW50's Washington style correspondent Paul Wharton will help glam students up.
The event is free and open to all high school seniors in the D.C. region.
The radio stations are teaming with State Farm, D.C. Police, Once Upon a Prom and The Boys & Girls Club of Greater Washington, DC for the event, which is sponsored by Microsoft, Coca-Cola and Medstar.
To date, more than 1,000 young men and women have been participated in Operation Pretty and Polished since its inception.
For further information about Operation Pretty and Polished, contact Justine Love at 301-918-2347.