Holder, Justice Dept. to Collect Police Data to Combat Racial Bias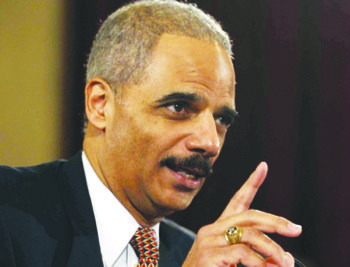 U.S. Attorney General Eric Holder announced Monday that the Justice Department will begin collecting data about police stops, searches and arrests in an attempt to negate racial bias in the criminal justice system.
The effort is part of President Obama's call in July to reduce tensions between law enforcement and people of color after the Trayvon Martin verdict, Holder said.
"Racial disparities contribute to tension in our nation generally and within communities of color specifically, and tend to breed resentment towards law enforcement that is counterproductive to the goal of reducing crime," said Holder, the first African-American to hold his position. "Of course, to be successful in reducing both the experience and the perception of bias, we must have verifiable data about the problem."
The data collection is a part of the department's new National Center for Building Community Trust and Justice that will be funded through $4.75 million in competitively-awarded grants.
Rep. John Conyers (D-Mich.) has long pushed for legislation requiring local, state and federal law enforcement agencies to collect such data to help prevent "driving while black" incidents.