Virginia Immigrants Can Now Pay State College Rates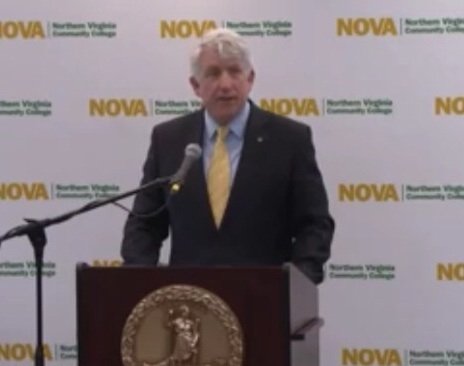 Virginia's approximately 8,100 college-age students who are undocumented immigrants can now pay in-state tuition rates when attending the state's public universities and colleges.
The policy change was announced Tuesday in a letter that Virginia Attorney General Mark Herring sent to the State Council of Higher Education for Virginia, the presidents of state colleges and universities, and the chancellor of Virginia's community college system.
"If the Commonwealth is to remain competitive in a global economy, we must embrace a strategy that maximizes our talent pool and helps all Virginians reach their full potential," Herring said. "These [students] are already Virginians in some very important ways. In most cases they were raised here, they graduated from Virginia schools, and they have known no home but Virginia. They might be the valedictorian or salutatorian of their high school, but because they were brought here as children many years ago, an affordable education remains out of their reach.
"Instead of punishing and placing limits on these smart, talented, hard-working young people, Virginia should extend them an opportunity for an affordable education," Herring said. "It's what the law requires, it makes economic sense for Virginia, and it's the right thing to do."
The applicable students were brought to the U.S. by parents who have not applied for citizenship or permanent residency, which enables immigrants to obtain their green cards and get jobs while going through the naturalization process.
Students who qualify for the Deferred Action for Childhood Arrivals (DACA) program must maintain DACA status, be accepted by a Virginia public college or university and live in Virginia for a specified number of years. They cannot have a criminal record, and they must either have graduated from a high school, or obtained a GED, or be honorably discharged from the U.S. military.
Virginia joins 19 other states, including Maryland, California and New Mexico, which have provided affordable higher education access to young people whose parents are undocumented immigrants.