ACPS BRIEFS: School Board Recognizes Outstanding Volunteers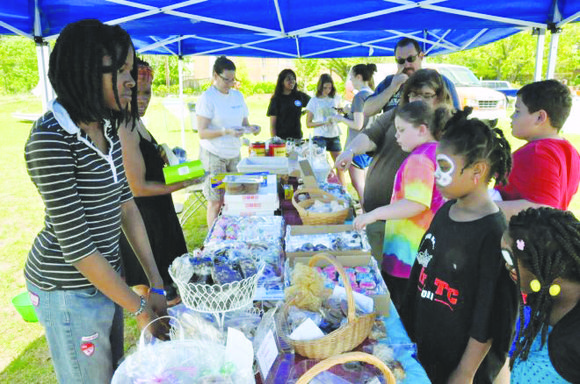 The School Board recently recognized four individuals and a local church group for exceptional volunteerism to the school system.
Recipients of the 2013-14 "Outstanding School Volunteer Awards" include George Rasmussen for his work at the elementary school level; Eugenia Ballering, middle schools; James Kern, secondary schools; Christine Candio as a corporate volunteer, and a group of former teachers and concerned community members from Beulah Baptist Church who established the "Saturday School Tutoring Program" to assist students with their academic challenges.
"On behalf of our entire division, I congratulate and thank these enthusiastic and devoted community members, whose many hours of volunteer work benefit our students in countless ways," said Superintendent Alvin Crawley. "Their dedication and generosity make them role models for all of us."
The honorees counted among a list of nominees submitted to a team of school personnel and program members who, following a series of evaluations, selected them as winners.
T.C. Williams Alumni Honored
T.C. Williams High School alumni Vantross Medina-White, Ria Kristine Namata and Michael Tilghman II have been honored as outstanding graduates.
The former students were recognized during the 28th annual Spring Gala dinner dance and silent auction on Saturday, April 26 by the Scholarship Fund of Alexandria (SFA).
The fund, which was named the 2013 Nonprofit of the Year by the Alexandria Chamber of Commerce, each year, provides approximately $900,000 in scholarships to graduates of T.C. Williams.
The gala honors past scholarship recipients who used their awards to attend college and make their career dreams a reality.
Medina-White, a 1995 graduate of T.C. Williams, fulfilled her dream of a career in education and now teaches special education at the city's James K. Polk Elementary School. A graduate of George Mason University, Medina-White, holds a B.A. degree in psychology and a Master's in special education, describes teaching as her passion.
Namata, who came to Alexandria as a child after her family moved from the Philippines, graduated in 2002 and completed a B.S. degree in finance at George Mason University.
She is currently the Group Business finance manager with Gibbs and Cox in Crystal City, Virginia. In the spirit of giving back, Namata and her husband – also a T.C. Williams graduate – donated part of the money they received as wedding gifts to SFA.
Tilghman, a 2001 graduate, values the encouragement he received from his teachers and counselor at T.C. Williams.
Tilghman completed his studies for a B.A. degree in international affairs at George Washington University in Washington, D.C. and received his law degree from Cornell University in Ithaca, New York. Today, he's an attorney specializing in employee benefits and litigation at Bailey & Ehrenberg PLLC in Northwest.
Titan Expo and Spring Fair
Families, friends and community leaders and organizations from all over the city of Alexandria are invited to the T.C. Williams Titan Expo, from 1 p.m. to 5 p.m., Sunday, May 4, at the front field of the high school, located at 3330 King Street.
The expo will offer carnival games, a Car Bash, bake sale, Bingo, and a used book sale.
Admission is free and the event will be held rain or shine.

Proceeds will benefit the Larry Trice PTSA/SCA Scholarships for vocational student graduates.