D.C. Funk Parade Announces Schedule
4/30/2014, 9:09 a.m.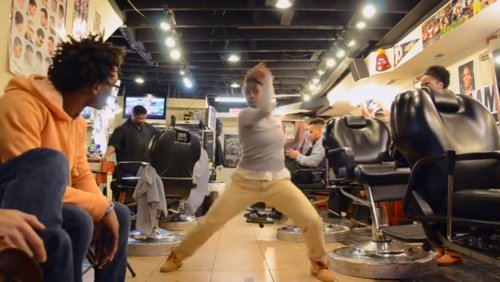 DAY FAIR OUTDOOR PROGRAMMING
12 - 5pm
M.A. Winter Performance area presented by Capital Bop
1436 U Street NW
Time 12 - 5pm
Program Line Up & Details
CapitalBop presents two of the city's most energizing improvisers, right in the cradle of D.C. jazz. The styles of Donvonte McCoy and Quincy Phillips (who's just back from a world tour with Roy Hargrove) show the influence of classic bebop, '90s hip-hop, gospel and so much else.
Sound: Provided Courtesy of our sponsor Chuck Levin's and partner 7DrumLessons
Sponsors Activations provided by:
Yelp! - Giveaways and swag
DestinationDC - learn about the awesome events and business in your community
BicycleSpaceDC - Raffles, Info Classes, Boombotix
Local Vendors:
District Doughnut
Curvy Chix Chariot
Banana Love Muffins
Cherry Blossom Creative
Unitees
Activities: City First Bank will be doing Face Painting for kids on their front steps
The Funk Parade Reeves Center Performance Area
14th St & U St NW
Time 1 - 4:30pm
Program Line Up & Details
1:00 - 1:45 - Howard U Step Performers & Dancers
1:45 - 3:15 - Kennedy Center Street Performers, Derek McAlister, Evan Young and more...
3:15 - 3:30 - District Affiliates Fashion Flash Mob
3:30 - 4:00 - Batala Drummers
Sound: DC Bike Party's Sound Bike will be providing Funky Beats for the people all afternoon and collaborating with Musx on the Musx Live Jukebox
Sponsors & Community Partners:
Hail0 - Music, free promo codes, learn about Hailo community partnerships and more.
GoodShuffle - New membership and community booth
MusX - Check out Live App Demos and MUSX live jukebox
Hope Foundation - Community info table
ANC - Meet your ANC Reps
Safe Access DC - Community Info Table
Marc Morgan - Meet Marc Morgan, At-Large DC Council candidate
Thurgood Marshall Center - Raffles, Games and Giveways
Headcount - Register to Vote and win Sweetlife Festival Tickets
Think Local First
Activities:
14th & U Street Farmers Market - Will be open and running from 8am - 1pm
Lettie Gooch, Junction Vintage, & District Affiliates will be organizing a Fashion Flash Mob and Street Fashion show for the neighborhood. Make sure to visit our friends over in the Fashion District between 15th and 16th on U Street. http://www.districtaffiliates.com/upcoming-events/?event_id=10
Kennedy Center Street Performers will be wandering around the neighborhood performing on street corners throughout the day as well
Hung Tao Choy Mei Leadership Institute presents: "The Return of Black Broadway" at the Duke Ellington Stage (13th & USt by &Pizza)
13th St & U St NW (by &Pizza)
12 - 5pm
Program Line Up & Details
12:00-12:20pm: Universal Capoeira Angola
12:30-12:50pm: Faycez You Know (band)
1:00-1:20pm: Da Originals (hip hop dance)
1:30-1:50pm: Frankojazz (band)
2:00-2:20pm: Head Roc (hip hop artist)
2:30-2:50pm: DJ Break
3:00-3:20pm: Hung Tao Choy Mei "Lucky Lions"
3:30-3:50pm: Thaylobleu (band)
4:00-4:20pm: Malcolm X Drummers & Dancers
Sound: Provided Courtesy of our Sponsor Chuck Levin's and partners 7DrumLessons and Flashband Project
Industrial Bank Family Performance area presented by Words Beats & Life
2001 11th St NW
12 - 5pm