D.C. Funk Parade Announces Schedule
4/30/2014, 9:09 a.m.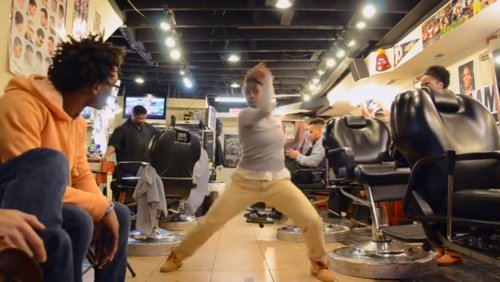 Program Line Up & Details
12:00-5pm - All Day Chess Exhibition (Open Play), sPACYcLOUd (face painting and skate limbo contest), Albus Cavus (Mural Painting)
12pm - 1pm Lot opens w/ DJ Eskimo on the 1's and 2's keeping it funky
1pm-1:30pm Dance exhibition Princess Mhoon Dance Institute
1pm-3pm Beat Society (beat production workshop)
2pm-2:30pm Nickolas Miller project (Concert)
3-5pm WBL MC Workshops (Javier and Mike)
3pm-3:30pm Javier Starks (Concert)
4pm-4:20 WBL B-Boy Exhibition
3:30pm-5pm Drumming Workshop (Pending confirmation)
Sound: Courtesy of Word Beats & Life
Sponsors & Community Partners
Industrial Bank - Community Welcoming Table for the Whole Family
Relay Foods - Relay Foods Grab Bags and Discounts
Vendors:
sPACYcLOUd
Capital Candy Jar
Pichardo Boutique
Andrew Lisi
Enterprise CarShare
Roxanne's ARTiques
DC DYES
Capital City
Plush Beautybox
Lee's Flower Shop and Industrial Bank South Performance Area presented by Urban Artistry
1929 11th St NW
12 - 5pm
Program Line Up & Details:
Live artists will be painting murals on the One Love Massive bus, while Urban Artistry and Alliance Francaise provides street shows and dance instruction.
Sound: Courtesy of One Love Massive
Vendors:
Simon Vintage
Art by Nathan Seay and Brayden Hooper
Sandi Galle Photography
Goshmob/Noondance
Finder's Keepers Vintage
Todacouture
Activity Partners:
Urban Artistry and Alliance Francaise are currently participating in the Urban Corps 2014: Trans Atlantic Urban Dance Festival. Saturday's programming is organized by Urban Artistry in collaboration with Alliance Francaise.

http://www.francedc.org/Events/Default.aspx?id=269
https://www.facebook.com/pages/UC-3-Transatlantic-Urban-Dance-Festival/354525361354918
African American Civil War Memorial Museum Performance Area
10th & U St NW
12pm - 5pm
Program Line Up & Details:
12:00pm - A Band Called Future
1:00pm - Kennedy Center Street Performers
1:30pm - The Funk Ark
2:15pm - Work It Studio Flash Mob
2:30pm - DC Legendary Musicians Band
3:30pm - Take Over Band
4:15pm - Maggot Brain Funkadelic Guitar Jam
Sound: Provided Courtesy of our Sponsor Chuck Levin's and partners 7DrumLessons and Flashband Project
Sponsors & Community Partners:
Bank of Georgetown - Stop by the table for giveaways
Chuck Levin's - Meet the friendly faces of one of the DMV's oldest music stores
WPFW - Meet your favorite local radio personalities
ZipCarDC - Community registration with discounts and swag
DC Vote - Register to Vote and Get Involved
Work It! Studio - Free Demo and Sample Class instruction all day
WeWantTheFunk - Fun Foam Fingers and Funk Paraphernalia
DC Legendary Musicians - Learn about this great mission and meet some DC legends
7DrumLessons - Sign up for drum lessons
U Street Flea Funk Parade Market
9 ½ St and U St NW
1:30pm - 3:30pm
Program Line Up & Details:
Live Performance by Brass Connection!
District Flea Funk Parade Market
945 Florida Ave
1:00pm - 4:30pm
Program Line Up & Details
Live Brass Performances from Yamomanem, Kennedy Center Street Performers and additional guests.
Activities: District Flea will have vendors all day providing food and the only outdoor Beer Garden for Funk Parade Festival goers.

MORE FUNK PARADE DAY FAIR ACTIVITIES
Den of Thieves Vinyl Lounge
2005 14th St. NW
12PM-5PM
The Vinyl District Presents The Electric Cowbell Sound System at Den of Thieves (Funk Parade Edition)