Lawmakers Reconsider Mandatory Minimum Prison Terms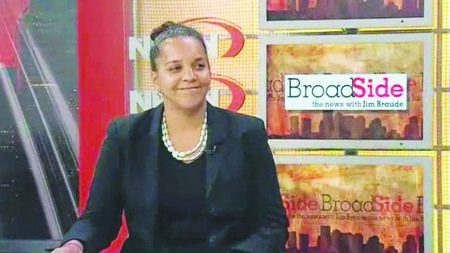 Fifteen thousand federal drug cases are brought before the court each year and the bulk of them are mandatory minimum cases despite most of them being minor offenders, Sterling said.
"Only 10 percent of all federal drug cases are high-level traffickers," he said. "You have drugless drug cases. You don't need powder; all you need is the witness to say, 'I saw a kilo.'"
Perhaps, one case that underscores the call for reform is that of Southeast resident Antwuan Ball, whom prosecutors in 2005 indicted for his role in a massive drug conspiracy and murder.
Ball was acquitted on all but one count of distribution of crack cocaine, but still received an 18-year prison sentence which law experts called excessive.
Ball, now 43, recently lost an appeal of his sentence.
His lawyer, Steven Tabackman, told ABC News that Ball should have been sentenced to no more than six years, but mandatory minimum sentencing guidelines were still used even for the charges which the jury voted not guilty.
"It's a sentencing scheme straight from the mind of Lewis Carroll," said Tabackman, referring to the author of "Alice in Wonderland."
Attorney General Eric Holder has now declined to pursue charges that could lead to mandatory minimum sentences for low-level, nonviolent drug offenders.
Holder cited the case of Stephanie Nodd, an Alabama woman who served 21 years in federal prison for her first and only conviction: conspiracy to sell crack cocaine.
Although the indictment never cited any violent crimes, prosecutors named her as a trusted lieutenant in a drug ring that dealt crack.
Sentenced at 23, Nodd emerged from prison a year go without having seen her five children grow up, and without any knowledge of today's technology.
The Justice Department issued new guidelines on April 23, allowing certain prisoners who already have served at least 10 years to apply for clemency.
Deputy Attorney General James Cole said the changes include six separate criterion inmates must meet in order to be eligible, including not having a significant criminal history and having no strong ties to major gangs.
The process will also be open to those who would have received a lesser sentence if convicted of the same offense today.
"Older, stringent punishments that are out of line with sentences imposed under today's laws erode people's confidence in our criminal justice system," Cole told the Associated Press. "I am confident that this initiative will go far to promote the most fundamental of American ideals, specifically equal justice under the law."
Activists from Families Against Mandatory Minimums (FAMM) in Northwest said the new clemency criterion could help focus the attention of Congress on expanding legislation to cut mandatory sentences for nonviolent drug-related offenses.
"It seems the Justice Department is doing what it can to help stem the tide of people going to prison in record numbers for absurd lengths of time," said Julie Stewart, president of FAMM. "It's really up to Congress to take the next step and change the number of mandatory sentencing laws."
Meanwhile, the timing of the Justice Department's announcement proved remarkable, James said.
"We had no idea that we'd have this wind beneath our wings right before our rally because we'd been organizing this rally for about two years," she said.
"Seventy percent of women who are incarcerated are the primary caregivers for their children and when you recognize that, you start to understand the direct correlation of how many black children are in the criminal justice system. We understand that the black and brown communities are targeted, but we're not the majority who use or sell drugs. The majority is white, but our prisons are made up of blacks."