LETTERS TO THE EDITOR: We Salute Our Students!
4/30/2014, 3 p.m.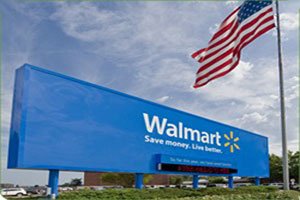 I take my hat off to the students at Oxon Hill High School for taking a stance against the building of a Wal-Mart next to their school ["Students Push to Halt Planned Wal-Mart," April 17, 2014 by Joshua Garner]. I don't have anything against the Wal-Mart brand. However, I think it's an important learning experience for students to be informed about things happening in their community, and if they don't agree with a decision, by all means take a stance for what they believe is right.
Their concern is over the amount of traffic the store would bring in and around both their school and the John Hanson Montessori School, which would lead to safety issues. These students have a long hard fight ahead of them because Wal-Mart is a multi-billion dollar corporation, but to take a position and stand by something you believe is right is far more valuable than 10 multi-billion dollar corporations, and I applaud them for their tenacity.
Martin Anthony
Suitland, Md.
The ACA — a Great Law!
I wasn't around when the Federal government rolled out the Social Security Act, but I can just imagine all of the difficulties it must have faced in its formative years. Now that our president and this Congress have given us the Affordable Care Act (ACA) we have a lot to look forward to.
Yes, there are problems that must be overcome, but the ACA is a good law and we should stay the course. I personally know of a least seven individuals who have been able to secure an affordable health insurance plan for themselves, whereas in the past they could not have afforded one.
When I read the article, "HHS Secretary Resignation Gets Mixed Reviews," [Stacy M. Brown, April 17, 2014], I had to write this letter to you to say how proud I am to be alive to witness the beginning of such a truly worthy and long overdue law, the Affordable Care Act. And to Ms. Kathleen Sebelius, upon on her resignation, I want to wish her all the success in whatever she decides to do.
Joseph Lester
Washington, D.C.