Mary Frances Berry to Deliver UDC Commencement Address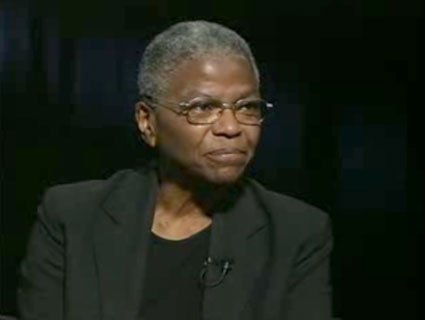 Mary Frances Berry, one of the nation's leading authorities on civil rights, American law and social policy, has been tapped to deliver the commencement address for the University of the District of Columbia on May 10 at the Walter E. Washington Convention Center.
Berry, who served from 1980 to 2004 as a member of the U.S. Commission on Civil Rights, is also a distinguished public servant and educator, having served as assistant secretary for education in the U.S. Department of Health, Education and Welfare, as well as provost of the University of Maryland and chancellor of the University of Colorado at Boulder.
"Over the past three decades, the name Mary Frances Berry has been synonymous with scholarship and public service," UDC President James Lyons said. "The graduation committee identified Professor Berry as someone who spiritually personifies the principles of equal justice and quality education that have characterized this institution since its founding. This was an inspired recommendation, and I thank them for their thoughtful work."
Berry, the author of 10 books, including "Power in Words: The Stories behind Barack Obama's Speeches, from the State House to the White House," will be joined by Marie Johns, former deputy administrator for the Small Business Administration and William R. Spaulding, who served on D.C.'s first city council, as recipients of honorary degrees.