New Schools Join Family Engagement Partnership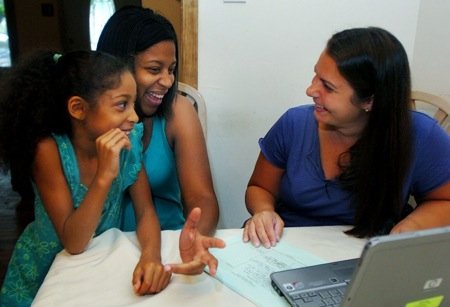 Six D.C. public schools will join a number of institutions already participating in a program to show administrators and teachers how to better engage families in bolstering student learning.
The schools are teaming with Flamboyan Foundation for "Family Engagement Partnership," which offers training, resources and support for effective family-engagement strategies.
The District-based foundation is a private, family-oriented project that focuses on improving academic performance of children in public schools in D.C. and Puerto Rico. The city's participating schools were selected through a competitive process.
"The Flamboyan Family Engagement Partnership is one of our most successful partnerships to date," said Chancellor Kaya Henderson. "The work to empower families and teachers and build real relationships truly makes a difference. The progress we have seen in these schools with this model has been tremendous and I'm so excited that more schools will get to benefit from this partnership."
In addition to fostering more actively engaged school communities — 86 percent of teachers at the participating schools have voluntarily conducted at least one home visit — the program has shown signs of significant academic progress among the students.
Schools selected for participation this fall include Burrville, J.O. Wilson, Kimball, Ketcham, Maury and Langley elementary schools.