P.G. County to Hold Annual Housing Fair, Lottery
4/30/2014, 1:51 p.m.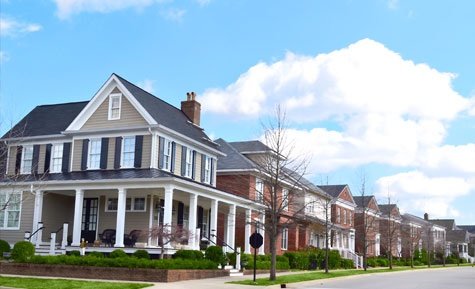 The Prince George's County Department of Housing and Community Development (DHCD) will host the 2014 Housing Fair on June 14, with a lottery for a chance to purchase a selected house at below market rate.
The fair — "Prince George's County: A Great Place to Live!" — will take place at the Sports and Learning Complex, 8001 Sheriff Road, Landover, Md., from 9 a.m. to 3 p.m.
Attendees will have an opportunity to meet with housing industry professionals, such as mortgage lenders, realtors, rental property managers, housing counselors, banks, nonprofit organizations and various government agencies. The fair will also hold workshops on financial literacy, avoiding housing scams, first-time homebuyer programs, managing money and more.
The Maryland Department of Housing and Community Development will host major mortgage bank servicers to discuss options with homebuyers trying to avoid foreclosure.
The fair will feature its 3rd house lottery, with the winner to be drawn and announced by County Executive Rushern L. Baker III. Pre-qualified applicants can enter the lottery drawing to purchase a selected home in Prince George's County for below market rate. In addition, DHCD will provide down payment and closing cost assistance if the buyer needs it.
The lottery home is located at 6805 Keystone Manor Court in District Heights. The sale price is $225,000 and the lottery winner will be eligible for up to $30,000 in financial assistance. It is a spacious 4 bedroom/3 bathroom on a cul-de-sac and situated on a 1/4-acre lot landscaped with flowers and fruit trees with a large fenced yard. It features granite countertops and new Energy-Star stainless steel kitchen appliances, new chocolate kitchen cabinetry, custom ceramic tile design in the master bath, a rear deck and off-street parking.
The lottery application deadline is June 6 at 5 p.m.
"We are excited about offering our House Lottery to the community again this year," said Eric. C. Brown, director of the Prince George's County Department of Housing and Community Development. "If a potential homebuyer can qualify for a $204,000 mortgage, [they] can enter the house lottery. We encourage all applicants to apply early. It's a great opportunity."
Interested applicants can visit the Prince George's County website's Housing and Community Development's home page at http://hcd.mypgc.us and click on the House Lottery. Visitors will find more information about the House Lottery home and a link to the application. Applicants should download the application, complete it and submit it along with all the applicable information required. The winner of the lottery will be drawn on the day of the fair and applicants must be present to win. Second- and third-place winners will also be drawn in the event the winner has difficultly closing on the home.
The home is available for walk-through visits by calling 301-699-1222.
For more information on the 2014 Housing Fair or the House Lottery, visit the Prince George's County website at hcd.mypgc.us