Boxers from D.C. Region Set to Take on New York
8/1/2014, noon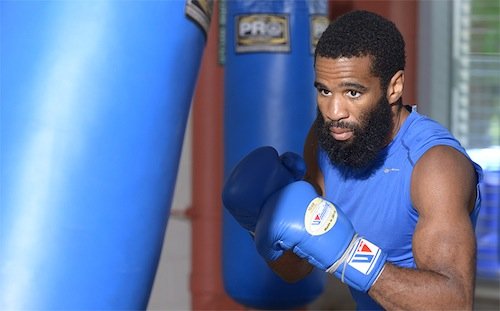 There'll be plenty of DMV flavor on fight night at the Barclays Center in Brooklyn on Aug. 9, when D.C. natives Lamont Peterson and Anthony Peterson and Maryland's D'Mitrius Ballard appear on the card.

Lamont Peterson, the IBF junior welterweight champion coming off a successful title defense against Dierry Jean in January, will face Edgar Santana, a relatively unknown veteran out of New York, in a 12-round bout.
"I've seen Edgar Santana fight — he can definitely fight," Peterson said Thursday during an open media workout in D.C. "People haven't seen him so they don't think he deserves it. But he's been around for a while and still fighting. It's a tough task to stay in this game for 10 years."
The man most want to see Peterson fight — WBC and WBA junior welterweight champ Danny Garcia — is on the same card, though he'll also fight a largely unknown opponent, unranked lightweight Rod Salka.
With a possible unification bout with Garcia lurking, Peterson vowed to not overlook his current opponent.
"Without winning this fight, there's no Garcia fight," he said. "Even if I win, there might not be, so all I can do is focus on Edgar Santana."
Peterson's brother, Anthony, will also fight on the undercard, though his opponent has not yet been named.
"In my 34 fights I've never asked about who I'm fighting, I just show up and show off," he said Thursday. "I see myself as a world champion. All I got to do is stay healthy, stay in shape and it will happen by the end of the year. Anyone in the lightweight division is an option."
Ballard, a super-middleweight prospect who is undefeated so far in his brief career, will take on fellow fledgling Barry Trotter.
"I'm truly blessed to be in the position I am, to sign on and be fighting on these big-time championship cards," Ballard said. It's a dream to be with Golden Boy Promotions, any person in the United States would dream of being promoted by them."