Workforce Thrives with Older Americans: D.C. Office on Aging Encourages Candidates to Apply
D.C. Office on Aging | 8/1/2014, midnight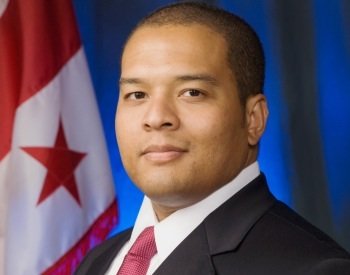 Executive Director's Message:
In this featured column, I would like to profile Mr. Shelton Roseboro, one of the District's most amazing citizens who has benefited from the District of Columbia Office on Aging's programs and services. In addition to telling you a little about Mr. Roseboro, I would like to increase the public's awareness, including employers, about the benefits of hiring older adults.
Shelton Roseboro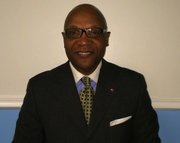 Shelton Roseboro is 58 years of age and spent 15 years working at the Library of Congress (LOC) as a microphotographer. In his position, he was responsible for photographing every piece of the library's collection. You can imagine that with 15 years of experience, Mr. Roseboro became an expert in his job. As a microphotographer, he was a highly effective, dependable employee who performed his daily tasks with pride. In fact, the LOC honored Mr. Roseboro with two incentive awards: one for quality and one for quantity. For the quality award, he was recognized for producing 22,000 exposures in approximately four to five weeks with only two remakes. Yes, you heard it correct! He only made two mistakes out of a 22,000 item production. That is remarkable! For the quantity award, he produced 3,200 images in one day and the standard for production was 1,750. This is very impressive, as well!
As the saying goes, "All good things come to an end." Because of the technology age, the LOC went from microphotography to digitizing all of its collection. Subsequently, this led to a reduction in force and Mr. Roseboro being released from employment with the federal government.
For the next 14 years, Mr. Roseboro was not in a career position, but instead, he took various jobs just to pay his bills. He worked jobs in security, retail, and transportation, which were totally different from his work with the Library of Congress.

Fortunately, Mr. Roseboro connected with the Office on Aging in 2013 and I referred him to our Older Workers Employment and Training Program. After a short intake process, we put him in touch with our sister agency, the Office of the Chief Technology Officer (OCTO), under the leadership of Mr. Rob Mancini. At that time, OCTO was piloting an older workers employment program and was in search of potential candidates who wanted to return to work. The job duties consisted of managing the front desk, greeting customers, scheduling the use of their conference rooms, and addressing facility issues. In essence, these employees were to become the liaisons between the internal stakeholders, OCTO, and its external customers.
Although Mr. Roseboro was excited about a fresh job opportunity, he was a bit reluctant to join OCTO because he was intimidated about using technology. However, he knew that this was his chance to return to government work and to be an asset to his employer. Today, Mr. Roseboro has been with OCTO for approximately 18 months and is thoroughly enjoying his job. In a recent conversation with Mr. Roseboro, I learned that he has become very comfortable with using technology as he has started his own blog and website and is now using Facebook and Twitter.