COMMENTARY: Summer Sports a 'Bookie's Vacation' No Longer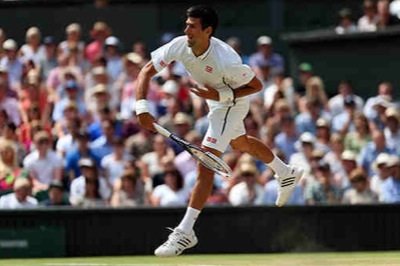 As summer winds down, families are squeezing in last-minute vacations, students are preparing to return to school and NFL fans are salivating over the notion of regular season football.
July and August are typically a nadir for sports fans, especially for those who don't follow baseball. The NBA has wrapped by mid-June, the NFL is months away, and pro baseball is grinding through a 162-game season. It's also downtime for college football, basketball and baseball.
This "drought" often leaves sports junkies scrambling for a much-needed summertime fix, mainly because their sports landscape is limited to the three major American sports — football, baseball and basketball. If they would only broaden their horizons a little, they'd discover a variety of additional sports that could indeed satisfy their appetites.
For many fans, the American sports industry has subversively trained them to focus only on the major sports. If we could manage to shift that paradigm and spend more time following other sports, we'd realize that the summer really isn't that slow.
The notion that the sports scene decelerates during the summer is not new. Today, we can access hundreds of television channels; thus, we have greater exposure to various sports which speeds up the summertime sports scene. But back in the day, television was limited — most people had access to the three major television networks and a few independent stations. Once the NFL and NBA left the stage, fans largely tuned out until they returned, mostly because they didn't have a choice.
As hard as it is to fathom, in the 1970s, Las Vegas bookmakers actually began going on vacation in July and August. That's how little action there is during the summer — or so it seems.
I'd like to take a moment to set the record straight. Contrary to popular belief, July and August aren't at all slow sports months. There are more than enough quality sports to go around, if one just keeps an open mind.
This summer alone, we've already had Wimbledon, which is the oldest and most prestigious tennis tournament in the world. For golf, there's the British Open, considered by many as the most important tourney of the year. Although it's not an annual event, we had the World Cup, the biggest international sporting event outside of the Olympic Games.
Plus, the PGA Championship, golf's final major of the year, kicks off this week. Tiger Woods is scheduled to compete, and, win or lose, tracking his progress should keep you captivated for a spell.
As you can see, your sports summer doesn't have to be confined to monitoring the SportsCenter ticker for NFL and NBA transactions. In fact, if pro football junkies would look up, they'd realize that we have pro football during the summer — Arena Football League started its season back in March. It's not the NFL, but it's not the XFL, either.
If arena football's not your thing, there's also the Canadian Football League. Though none of their games are played in the United States, the CFL has many American players, and several games are televised on American cable networks. Its season, which began in June, runs all the way up to the title game, the Grey Cup, on Nov. 30.
If that's not enough, the WNBA regular season runs from May to August with the finals being played in September. That doesn't even include NASCAR, pro boxing and, this year, the Commonwealth Games. If you think bookies are taking summer vacations these days, think again.
It's time that we as fans take a step back and reassess our relationship with sports. I fully understand our love and appreciation for the three major sports. However, I believe there's enough sports love in all of us to branch out. But it starts with us recognizing that these other sports are not only available to us, but also worth following. Once we get our heads wrapped around that reality, we'll grow as sports fans, and the sports landscape for July and August won't seem so dreary. Let's do what we do, and let the bookies do what they do.