Obama Creates Africa Business Advisory Council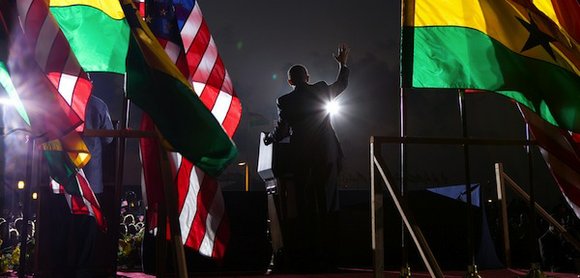 President Obama issued an executive order Tuesday to create a panel dealing with increasing business ties between the United States and African countries, particularly those located south of the Sahara Desert.
The initiative — the President's Advisory Council on Doing Business in Africa — will be managed by the Office of the U.S. Secretary of Commerce and will be active for two years and more if the president desire it so. The council will comprise of up to 15 members of the private sector ranging from corporate executives to owners of small businesses in the fields of infrastructure, agriculture, consumer goods, banking, services and other industries.
The members of the council, who will be appointed by the commerce secretary, will advise the president on matters of creating jobs for Americans and Africans, trade, financing arrangements, technology and encouraging entrepreneurship. The members of the council will be non-partisan and there will be no compensation or reimbursement for activities.