AmeriHealth Launches 'I Am Healthy' Campaign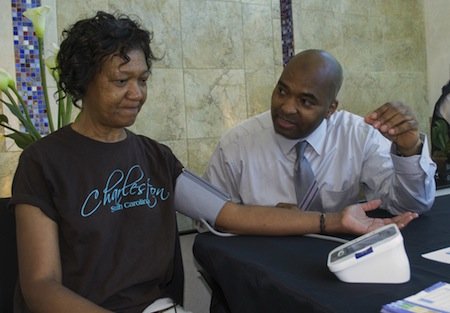 AmeriHealth District of Columbia, the largest Medicaid-managed care organization in the District and a member of AmeriHealth Caritas, recently launched its "I Am Healthy" public awareness campaign.
The campaign, which runs through December, encourages both AmeriHealth members and the general public to make healthy lifestyle choices.
"We can transform our lives — and our health — by the many small steps we take, every day," said Karen Dale, AmeriHealth District of Columbia executive. "The goal of this campaign is to illustrate the power of choice our members and residents have to take charge of, and improve, their own health."
AmeriHealth, based in Northwest, also provides Medicaid-managed services to approximately 100,000 District residents.
Last year, the District office assumed operations of D.C. Chartered Health Plan.
The advertisements, produced in English, Spanish and Amharic, feature a series of messages promoting exercise, nutritious eating, prenatal visits, regular primary care physician visits, as well as stress reduction activities.
The ads — which complement the District's Department of Health's "Live Well DC" program, will be broadcast on radio stations and appear in newspapers, digital applications, buses and bus shelters.