Cure for Hepatitis C an Open Secret
African-American Baby Boomers Need Educating, Officials Say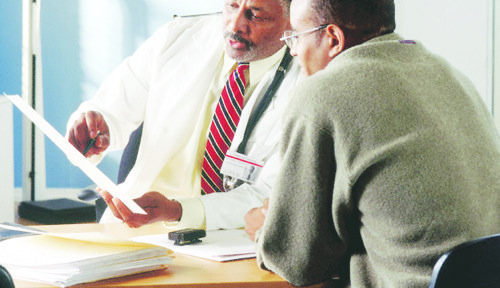 Psst. It's an open secret.
There's a cure for hepatitis C, the contagious liver disease that ranges in severity from a mild illness lasting a few weeks to a serious, lifelong illness that attacks the liver.
"Today, what many people don't know is that there is a cure. You don't have to live and die with hepatitis C. You don't have to get liver disease, you can be cured," said Pernessa Seele, founder and CEO of the Balm in Gilead, a Richmond, Virginia-based nonprofit which seeks to prevent diseases and to improve the health of individuals disproportionately affected by high rates of health disparities, particularly HIV, cervical cancer, sexual violence and hepatitis C.
Seele, 59, led state and community leaders at a town hall action forum on hepatitis C on July 29 at the Sanctuary at Kingdom Square in Capitol Heights, Maryland.
The event also featured Grammy-winning gospel artist VaShawn Mitchell.
"It's the first stop on a tour that we're taking to Chicago on August 14 to educate people," said Seele, who has worked with three presidential administrations on issues relating to HIV/AIDS in the United States and abroad.
Seele has been featured on the cover of Time magazine as one of the most influential individuals in the world.
"We must help people, particularly baby boomers, know that there's a cure," she said. "I have not spoken to anyone outside of the public health arena who knew the facts about hepatitis C. In fact, I was just speaking with a colleague of mine, who is a Ph. D., a well-educated individual who is in her 60s and she's never heard the statistics. There are masses of people who don't have a clue as to what's going on."
Unfortunately for some, there's an ongoing belief that ignorance counts as bliss, she said.
A recent survey of local baby boomers, those born between 1945 and 1965, revealed that 40 percent of that group would rather admit to driving under the influence of alcohol or other substances than to having hepatitis C, which counts as the leading cause of death among African-American baby boomers, based on statistics provided by the Centers for Disease Control and Prevention (CDC) in Atlanta.
For their survey, CDC officials asked baby boomers about their knowledge and perceptions of the disease, a viral illness that leads to inflammation of the liver.
The survey found that 62 percent of Washington, D.C. baby boomers have never been tested for the disease despite the CDC's recommendations and, most recently, on June 25, the United States Preventive Services Task Force also published recommendations that all baby boomers get tested.
"There are nearly 1.5 million people in the U.S. who don't know they have hepatitis C and there are likely thousands in Washington, D.C. who aren't aware they are infected," said Dr. Vinod Rustgi of the Metropolitan Liver and Gastro Center in Fairfax, Virginia.
Rustgi said about 60 percent feel that they are at risk while the CDC reported that baby boomers are five times more likely than other age group to have the illness.