Norton Readies for Fight on D.C. Marijuana Legalization Vote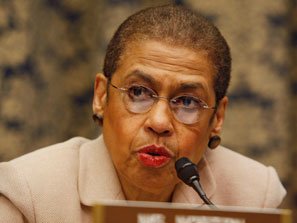 The D.C. Board of Elections certified a pro-marijuana legalization initiative to appear on the Nov. 4 general election ballot Wednesday, and Delegate Eleanor Holmes Norton (D) is ready to take on Maryland Rep. Andy Harris (R) if he tries to block city residents from taking up the vote.
"We will not let history repeat itself," Norton said. "Republicans tried to prevent D.C. from voting on an initiative in 1998 to legalize medical marijuana and after voters approved it, blocked its implementation with an appropriation rider for more than 10 years. Many Republicans abandon their professed support of local control of local affairs when they have an opportunity to bully the residents of the District, who cannot hold them accountable at the ballot box."
If District voters approve the measure, the city will join the states of Colorado and Washington that have legalized the drug despite its status as illegal by federal law. Harris recently sponsored an amendment to the fiscal 2015 D.C. Appropriations bill that blocks the city from spending its own money to decriminalize marijuana.
Norton said that she has contacted allies to fight Harris's efforts and "to protect the will of the D.C. voters."