U.S.-Africa Summit Tackles Difficult Issues
African Leaders, Obama Work to Strengthen Economic Ties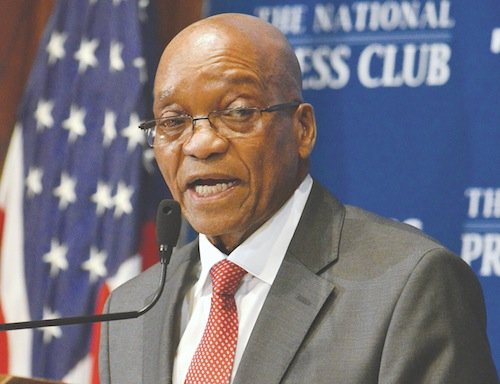 Obama said Africa presents tremendous opportunities for the U.S. What he didn't say is that America is playing catch up.
Africa, with its abundance of mineral and other resources, is the last frontier, which is why China, Brazil, India, Saudi Arabia and others are on the ground crisscrossing the continent, making deals and cashing in on the riches. California Congresswoman Karen Bass said total trade between the U.S. and Africa – $60 billion – is dwarfed by the amount of trade conducted by China and the European Union. The European Union transacted $200 billion in trade last year, while China, always searching for mineral resources across the globe, negotiated $170 billion in business.
"The importance of this for America needs to be understood," Obama said during an August 1 press conference. "Africa is one of the fastest-growing continents in the world. You've got six of the 10 fastest-growing economies in Africa. You have all sorts of other countries like China and Brazil and India deeply interested in working with Africa – not to extract natural resources alone, which traditionally has been the relationship between Africa and the rest of the world – but now Africa is growing and you've got thriving markets and you've got entrepreneurs and extraordinary talent among the people there." 
Obama said he's had conversations over the last several months with a number of U.S. business people from some of the largest American companies in the world, and they said Africa is one of their top priorities. More than 90 American businesses and well over 100 of their African counterparts participated in the summit.
"We want to do business with those folks, and we think that we can create U.S. jobs and send U.S. exports to Africa," he said.
While the administration is approaching trade and commerce with Africa from the macro level, Mayor Vincent C. Gray (D) said the city is working just below the ministerial level.
"The theme of this summit is 'Investing in the Next Generation.' That's what we've been trying to do with our Sister Cities program," he said during an August 3 opening reception for heads of state at the Willard Hotel in Northwest. "… In addition to working with the people in the summit, we look forward to hosting you while you're here."
The Rev. Jesse Jackson, Sr., 72, said it's about time the U.S. shifted its priorities.
"Africa is no longer seen as a basket case but a bread basket," he said following Zuma's remarks. "It is the world's most endowed region. There's world competition for Africa's resources. China has already invested heavily. The U.S. is joining."
According to published reports, during the Business Forum, private-sector companies announced an additional $7 billion in commitments to promote agricultural development in Africa as part of the New Alliance for Food Security and Nutrition. The Alliance, in its second year, is designed to bring socially responsible private investment to the African agricultural sector, encourage countries to implement sustainable agricultural reforms and create jobs.
Guinea's Foreign Minister François Lounceny Fall captured the hopes of himself and fellow African leaders.
"I think it's a good opportunity for America and Africa to open a new chapter," said Fall, who also briefly served as Guinea's prime minister in 2004. "The most important thing is to be good partners. We have many things to share. Africa is coming up in terms of democracy and development. We want America to invest in countries outside of South Africa, Nigeria and Kenya."