Marion Barry Selects Lindsay as New Chief of Staff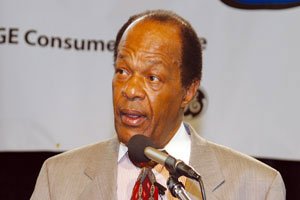 D.C. Council member Marion Barry (D) announced recently that Charles L. Lindsay will replace Joyce Clements-Smith as his chief of staff.
Lindsay, a Ward 8 resident and native Washingtonian, has served as Barry's special assistant for economic development and worked as the chief operating officer for Heritage Health and Housing in New York City. He also has been a division manager for D.C.'s Department of Housing and Community Development.
"In my effort to move this ward and our city forward, I have hired the best and the brightest to strategize, engage and serve as a liaison between my office and the community," Barry said. "Charles Lindsay has the big vision necessary to move our ward forward. With his immeasurable experience and considerable talent, our ward is blessed to have him."
Lindsay, a graduate of North Carolina A&T University, received his law degree from the University of Baltimore and his master's in law from the University of Miami.