Civil Rights Leaders Excoriate Police Shooting of Missouri Teen
James Wright | 8/11/2014, 2:17 p.m. | Updated on 8/11/2014, 5:18 p.m.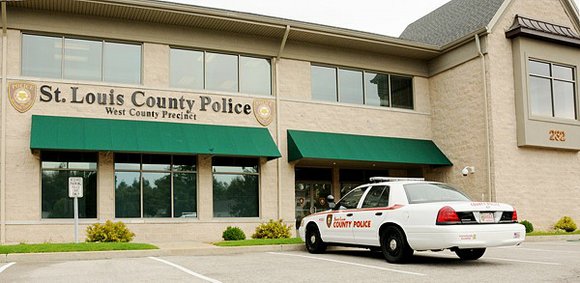 A Missouri teen's death at the hands of a police officer sparked a riot in the St. Louis area and has drawn the ire of civil rights leaders.
Michael Brown, an unarmed 18-year-old from the St. Louis suburb of Ferguson, was shot to death Saturday by a police officer who claimed that the youth assaulted him, though witnesses dispute the officer's account.
Sherrilyn Ifill, president and director-counsel of the NAACP Legal Defense and Educational Fund, said that the civil unrest that took place in Ferguson after Brown's death is indicative of the black community's uneasiness with police.
"That pain and frustration are mirrored in communities across this country where unarmed teens and adults have been killed by police and civilians," Ifill said. "These feelings must be met with proactive efforts to address to what is clearly a deeply flawed system of police and civilian responses to perceived black criminality."
Attorney General Eric Holder said the shooting "deserves a fulsome review" and that the FBI and Justice Department's civil rights division have opened a federal inquiry.
"At every step, we will work with the local investigators, who should be prepared to complete a thorough, fair investigation in their own right," Holder said Monday. "I will continue to receive regular updates on this matter in the coming days. Aggressively pursuing investigations such as this is critical for preserving trust between law enforcement and the communities they serve."
Ifill commended federal authorities for getting involved in the investigation and called for "a comprehensive review of these and other incidents of police-involved killings of unarmed blacks."
Brown's death is the latest in a recent spate of high-profile violent altercations with police and African-Americans around the nation. A California Highway Patrol officer pinned to the ground and repeatedly punched a middle-age woman early last month, and a few weeks later a New York City police officer used a chokehold to subdue a 43-year-old asthmatic man, who later died. Both incidents were recorded by onlookers and immediately generated national outrage once the videos went viral.
"The death of yet another African-American at the hands of those sworn to protect and serve the community where he lived is heartbreaking," said NAACP President Cornell William Brooks. "Michael Brown was preparing to begin college and now his family is preparing to bury their child — his life cut short in a tragic encounter with the police.
"As the NAACP's Missouri State Conference and St. Louis branches seek answers about the circumstances surrounding Michael Brown's death, the national office will remain vigilant until accountability and justice are served for the countless individuals who lose their lives to misguided police practices throughout the country," Brooks said.
The Rev. Al Sharpton, president and CEO of the National Action Network, said his organization will also support the victim's family.
"I spoke with Leslie McSpadden, the grandfather of Michael Brown, and he has asked me to come to St. Louis in light of the police killing of his grandson to assist the family in achieving a fair investigation and justice," Sharpton said. "I assured him that the National Action Network will stand with the family, as we have done for families around the country and assist in any way that we can."