Donald Sterling Officially Sells Clippers to Steve Ballmer
WI Web Staff | 8/12/2014, 3:30 p.m.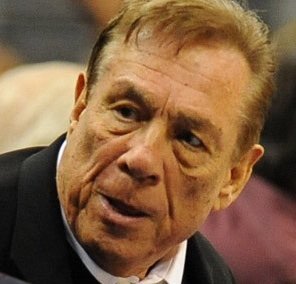 Former Microsoft CEO Steve Ballmer has officially purchased the NBA's Los Angeles Clippers, his attorney said Monday.
Ballmer bought team for $2 billion, an NBA record. The sale was finalized after months of battling with former owner Donald Sterling, the embattled billionaire who had owned the franchise since 1981.
The deal was initially announced in May but was contingent upon the Sterlings' agreement not to sue the league — which put the transaction in limbo after Sterling filed a lawsuit against the NBA for $1 billion in damages. The suit was dropped upon his agreement to sell the franchise.
Sterling, 80, had been under intense pressure to sell since sparking a national firestorm in April when recordings surfaced of him making racially charged comments about blacks to his girlfriend during a phone conversation.
The league banned him for life, fined him the maximum $2.5 million and quickly moved to push him out as owner.
His estranged wife, Shelly, with whom he jointly owned the team, had him declared mentally incapacitated in order to strike a deal with league. The NBA and Commissioner Adam Silver had sought to terminate the Sterlings' ownership before Shelly agreed to sell.