Ebola Puts Many on Edge
Hotline Established in D.C. to Report Cases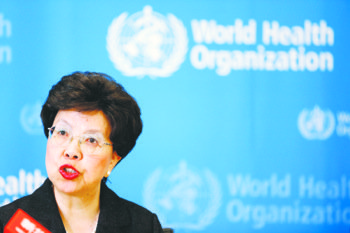 A hotline has been established in the District for physicians to immediately report suspected and laboratory confirmed cases of the Ebola virus and other viral hemorrhagic fevers.
The outbreak of the deadly disease has spurred officials at the District of Columbia's Department of Health in Northeast to set up the hotline telephone number, 202-442-8141, where an epidemiologist has been placed on call to assist with questions and concerns about Ebola and various other viruses.
"This is the biggest and most complex Ebola outbreak in history. Far too many lives have been lost already," said Tom Frieden, a physician with the Centers for Disease Control and Prevention in Atlanta.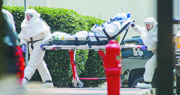 "It will take many months, and it won't be easy, but Ebola can be stopped," Frieden said. "We know what needs to be done. The Centers for Disease Control and Prevention is sending 50 disease control experts to [West Africa] over the next 30 days."
Locally, officials said they believe that the Ebola virus poses little risk to the general population at this time. However, they said they're encouraging healthcare workers to be alert for signs and symptoms of the disease in patients with compatible illnesses who have traveled within the past month to countries where the outbreak has occurred, and they should consider isolating such individuals until certain diagnostic testing can be performed.
Physicians at the World Health Organization (WHO) in Switzerland on Friday, August 8, declared the Ebola outbreak in West Africa a public health emergency of international concern and they've called for a coordinated global response to stop the deadly virus.
"The declaration of public health emergency of international concern alerts the world to the need for high vigilance for possible cases of Ebola virus, but by no means implies that all countries or even many countries will see Ebola cases," said Margaret Chan, the director-general of the WHO.
"Only a small part of the African continent is currently affected," she said.
However, with two patients recently transferred to the United States for treatment and hundreds in West Africa already dead from the virus, local doctors and residents are leaving little to chance.
"It's definitely a concern especially here in D.C. because we're America's capital and a lot of tourists, diplomats and others from foreign countries are here all of the time," said Patricia Banks, an airline attendant who noted that she travels overseas at least once a month.
"You don't want to offend anyone, particularly in my line of work, but I've let my employer know that I'm wearing a mask and I'm not shaking anyone's hand," Banks said.
Horace Knight, an emergency medical technician who lives in Northwest, said the fear of the virus has caused those in his line of work to be ever vigilant.
"We are supposed to wear protective gloves regardless of the situation, but I've noticed some technicians doubling up with gloves and really watching out for the simplest rash or any other ailment that's questionable," Knight said.
"You just never know who has what and I don't want my wife and my children to get a telephone call from someone saying that Mr. Knight has the Ebola virus," he said.