Challenges Facing Caregivers
Tough for Those Entrusted with Welfare of Loved Ones
D. Kevin McNeir | 8/13/2014, 2 p.m.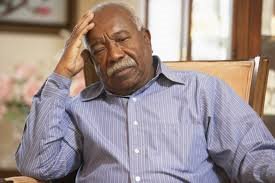 By the year 2030, all baby boomers will have turned 65 and according to Pew Research Center population projections, 18 percent of the nation's population will be at least that age.
That means that not only will America have more senior citizens than ever before but some of those men and women will require assistance with their daily living. However, the role of a caregiver can be arduous.
"It's very important for caregivers to do self-care as it can become very stressful caring for others," said Dr. John P. James, a Maryland-based psychologist and educator. "Take a break for yourself to rest and breathe and seek help from other family members or professionals for counseling. Praying is great but you need the extra step of talking things out as well."
Since 1965, D.C.'s older adults, (60 years and above), individuals with disabilities (18 to 59) and their caregivers have had access to information, counseling and services through the District of Columbia Office on Aging. And it's needed because caregiving results in significant changes in a family unit as physical, emotional, social and financial issues often arise.
A recent report published in AARP The Magazine said that more than one-in-five workers ages 45 to 64 serves as a caregiver, typically for a parent. In 2009, roughly 42 million unpaid caregivers provided an estimated $450 billion worth of care – a number equivalent to Wal-Mart's annual sales that year.
"My mother is 95 and is being cared for in an assisted living facility but she'd rather be home," said Edward Stewart, a resident of Southwest. "She has adequate insurance but what concerned my family most was finding a place in which she'd be comfortable. You have to choose a place carefully because some are nothing more than babysitting services," said Stewart, 72.
One son from New York City said seeing his mother's frustration level rise has been hard to handle.
"My mother was very active at one time and now she doesn't have the independence she enjoyed for so many years," said Dr. John Young. "Luckily my older brother now lives with her and while she's insured the co-pays add up quickly."
According to a recent study conducted on behalf of the Home Instead Senior Care Network, a national resource organization, 31 percent of family caregivers admit they'd like more help while 25 percent actually resent other family members who don't help out more.
A certified senior advisor and owner of an in-home companion service agency said families often fail to plan for the time when a loved one will need care.
"Many times the caregiver becomes the advocate and spokesperson for the receiver, spending hours trying to navigate the maze of the health care delivery system, along with handling personal, financial and legal matters," said Harvey E. Chambers, a resident of Richmond, Virginia and owner of Seniors Helping Seniors RVA. "Even more tragic, studies show that 30 percent of caregivers die before the person they care for – for those caring for dementia patients with Alzheimer's, the caregiver death rates are even higher," said Chambers, 54.
One longtime director of an assisted living facility in Williamsburg, Virginia, said that sometimes families find it difficult to agree on the best form of care.
"It's important for someone to have power of attorney so that there's one person calling the shots," said Helena Jones. "You'd be surprised at how families argue and are even torn apart because they can't come to terms on what's best for their mother or father."
Edna Baker, 86, recently lost her 92-year-old husband and said her challenge came when she had to accept his imminent death.

"Despite our ages, I thought we had a lot more time," Baker said. "Even when [Jim] got sick I always thought he'd be coming back home. I couldn't care for him like he needed so an assisted living facility was the answer. But getting the insurance company to pay me back was a real battle."