D.C. Filmmaker a Quarterfinalist in Prestigious Screenwriting Contest
WI Web Staff | 8/13/2014, 3:42 p.m.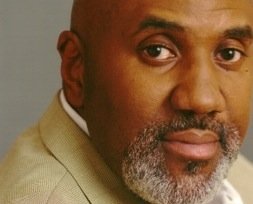 Shuaib Mitchell, an award-winning producer, director and screenwriter from D.C., has been selected as a quarterfinalist in the 2014 Scriptapalooza screenwriting contest for his feature-length screenplay "A Rose By Any Other Name," Nubia Filmworks announced Wednesday.
The screenplay will now move on to the semifinal round of the prestigious competition.

Described as a coming-of-age love story, "A Rose by Any Other Name" is the tale of a young woman from an upper middle class family who enters a prestigious black college and falls in love with the type of guy her father fears most: a streetwise "player" not unlike himself. She is forced to make a painful choice between love and family.
A well-known Hollywood actress is currently attached to the project, which is targeted for production by Nubia Filmworks in 2016. The company is currently seeking a production partner and is exploring pre-sale opportunities with various cable television networks and foreign countries.
Mitchell is perhaps best known for the 1992 film "Straight Up Go-Go," a documentary of his hometown's signature music genre. His current film, "Nocturnal Agony," is a thrilling faith-based drama with an all-star cast featuring Vernee Watson, Lawrence Hilton-Jacobs and gospel star Hezekiah Walker.
Founded in 1998, the Scriptapalooza contest is one of the world's longest-running competitions and is widely recognized as one the most prestigious screenwriting competitions in the industry. Past winners of the competition have gone on to win Emmy's as well as have their screenplays optioned and produced into successful feature-length films.

For more information on the quarterfinalists and the Scriptapalooza Screenwriting Contest, visit scriptapalooza.com.