D.C. Political Roundup: ANC Races to be on Nov. 4 Ballot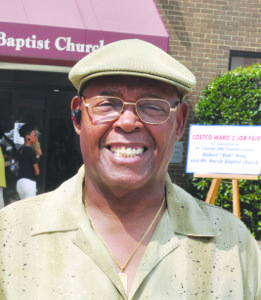 While District residents will focus on the mayor, council and board of education races in the Nov. 4 general election, there are 209 advisory neighborhood commissioner positions that also merit attention. Commissioners, who are unpaid and represent about 2,000 residents per single-member district, are probably far more important to citizens since they focus on neighborhood issues and concerns.
One of the most watched commissioner races will be Patrick Nelson, a longtime Ward 1 activist challenging 1B03 incumbent Sedrick Muhammad, who works for D.C. Mayor Vincent Gray (D) as a personal aide.
"I am active in the ANC on a number of committees and I decided to run because I heard that the commissioner was not going to run for re-election," said Nelson, 57. "He changed his mind but I am moving forward because people that I talked to said it would be a good idea for me to run. I want to improve the working relationship that ANC committee members have with commissioners."
Muhammad did not return calls or emails for comment. 
Robert King, who represents 5C03 and has been a commissioner since 1983, hopes to continue working for his Fort Lincoln-based district in Northeast.
"I have represented this area over 30 years and over that time I have helped to bring quality retail and residential development," said King, 65. "To me it is a labor of love and I want to continue to help senior citizens in my district and the city."
King has served in elected office in the District longer than anyone else and said that being a commissioner can lead to higher offices. Former D.C. Mayor Adrian Fenty served as a commissioner and other politicians such as D.C. Council Chairman Phil Mendelson (D) and members Muriel Bowser (D-Ward 4), David Catania (I-At Large), Jack Evans (D-Ward 2), Tommy Wells (D-Ward 6) Anita Bonds (D-At Large) and Ward 1 D.C. Council candidate Brianne Nadeau (D) have served as commissioners.
King said that he has no interest in running for a higher office. That's the sentiment of Darlene Williams, a well-known community and education activist in far Northeast who wants to represent district 7C07.
"I want to help my community to become a better place to live," Williams, a proud graduate of H.D. Woodson High School in Northeast and grandmother of New England Patriots cornerback Tavon Wilson, said. "I don't want to be a professional politician but I do want to be on the inside of things to help my community and to see who is trying to sell us out."

Candidates Rush to Meet Petition Deadline
Just as many Americans rush to meet the midnight deadline on April 15 to file their tax returns, independent and advisory neighborhood commissioner candidates scrambled through the door of the D.C. Board of Elections in Northwest to make sure that they met the petition deadline of 5 p.m. on Aug. 6. Lateefah Williams, one of the candidates for District attorney general, raced to get to the elections board office at 4 p.m. with civil rights attorney Johnny Barnes to make sure that she got her petitions in on time.