Jesse Jackson Praises Apple for Releasing Employment Data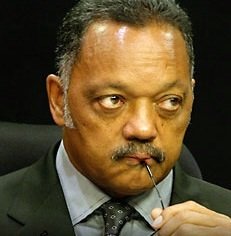 The Rev. Jesse Jackson praised Apple Inc., for being the latest Silicon Valley company to release its employment data amid complaints of few minorities holding executive positions in major corporations.
The Cupertino, California-based company, which is the fifth-largest corporation listed in the Fortune 500, has 9 percent of its non-tech workforce comprising of blacks, and 14 percent Latinos, Jackson said.
"Apple's data is relatively better than its counterparts," Jackson said Tuesday. "Women comprise just 30 percent of Apple's global workforce. It reports that 64 percent of Apple's top leadership in America is white and another 21 percent are Asian, six percent are Hispanic and three percent are black."
Though African-Americans and other people of color are heavy users of social media and technology, the companies that create and maintain these instruments often have few numbers of minorities and women in executive positions.
Jackson said he called Apple CEO Tim Cook and commended him for "stepping up to the plate."
"It shows his personal commitment and leadership," he said. "I urge him to take further bold steps to make Apple better, and leverage his leadership to make the whole industry better."