MUHAMMAD: Washington NFL Nickname 'Not For Long'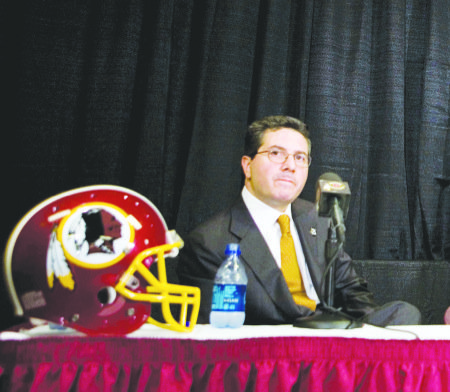 Simmons, who was born in Israel and is the son of a Nazi concentration camp survivor, said people can argue freedom of speech, but "I'm allowed to say fire, I'm just not allowed to stand up in a movie theater and yell 'fire,' because that's incitement."
What may be the unkindest cut of all came from the home field of one of the team's opponents. The University of Minnesota wants the Washington team to wear throwback jerseys without the team name or logo for the Nov. 2 game against the Minnesota Vikings being held at the college's stadium. The college, which leases its TCF Bank Stadium to the Vikings as the team's new stadium gets built for a scheduled 2016 opening, has also asked that the game not have any Washington apparel or paraphernalia sold on the premises; that the word "Redskins" not be uttered by the game's public address announcer; and that the team's moniker not appear on the scoreboard or in the program guide or other game-related print or digital material. That's pretty conclusive as far as I'm concerned.
November, the school's president pointed out is Native American Heritage Month, and there are a lot of Native people living there in The Land of 10,000 Lakes.
So, take it from me. Sooner or later, that team's racist name is going to be gone from the NFL – Not For Long.