'The Silent Scourge': Officials Say Alzheimer's, Dementia Prevalent in Blacks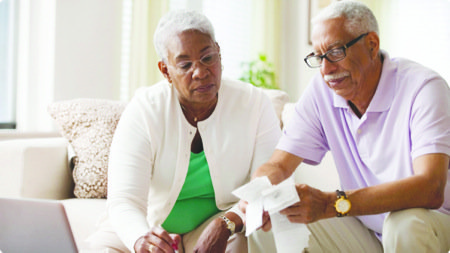 Frances Jennings insisted on answering the telephone on July 29.
The 84-year-old Southeast widow and grandmother of 11 couldn't help but wonder whether the phone call meant she'd receive another unexpected congratulatory message.
"Are you calling to say happy birthday, too? I'm pleased," said Jennings, who lives with her daughter, Wanda Monroe, a retired licensed practical nurse.
Monroe said her mother had already been surprised when several of her children, grandchildren and friends stopped by to acknowledge her birthday.
"She just couldn't remember that it was her birthday," said Monroe, 60. "It's only some of what Alzheimer's has stolen from her."
Alzheimer's disease, and dementia, counts as a scourge that grows in public awareness as the population ages and more people suffer from its debilitating effects.
• Types of Alzheimer's disease
More than 5 million people in America currently live with Alzheimer's disease and approximately 44 million worldwide have dementia, said officials from the Alzheimer's Association in Frederick, Maryland.
Officials said they expect those numbers to skyrocket by the middle of the century to as many as 16 million and 135 million, respectively.
Also, health experts said Alzheimer's disease affects African Americans the most, with estimates ranging from 14 percent to nearly 100 percent higher than the disease's prevalence among whites.
"Alzheimer's disease is a silent epidemic that has slowly invaded the black community before most of us were even aware of its symptoms and its impact," Orien Reid, chair of the board of directors at the Alzheimer's Association, said in a previous interview.
"Now, the epidemic has reached crisis proportions. We must mobilize all of the resources we can find to get it under control before it overwhelms us," Reid said.
At $214 billion, Alzheimer's remain the most expensive mental health condition in the United States. The cost will also increase to more than $1.2 trillion by 2050 unless health officials find a way to prevent, treat or delay the disease in the very near future.
"Accelerating research is one of the five goals in our strategic plan. As a leader in the global fight for a world without Alzheimer's, we have been involved in every major advancement in Alzheimer's and related dementia research since the 1980s," said Susan Kudla Finn, the president and CEO of the Alzheimer's Association's National Capital Area Chapter. "We are the experts leading the fight to end Alzheimer's, a disease that remains one of the most critical public health issues in America. Advancing public policy, another of our goals, is vital to our quest of making Alzheimer's a national priority."
Health officials define dementia as a term for anything that can cause issues with brain functions such as confusion, memory loss, or loss of problem solving ability.
While Alzheimer's disease stands as the most common form of dementia in older persons, there are many more varieties, including Lewy body dementia, vascular dementia, or frontal lobe dementia, said officials at the Home Instead Senior Care, a network of facilities headquartered in Omaha, Nebraska, that provide support for individuals living with Alzheimer's and dementia.