Obama: 'Time for Healing' in Ferguson
WI Web Staff | 8/14/2014, 4 p.m.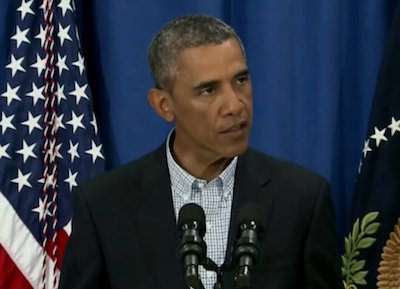 President Obama on Thursday said he spoke with Missouri Gov. Jay Nixon about the recent violence in Ferguson after the shooting of an unarmed teenager by a police officer.
"Now's the time for healing. Now's the time for peace and calm on the streets of Ferguson," Obama told reporters while vacationing in Martha's Vineyard, Massachusetts.
Michael Brown, an 18-year-old from the St. Louis suburb of Ferguson, was shot to death Saturday by a police officer who claimed that the youth assaulted him, though witnesses dispute the officer's account. The FBI and Justice Department's civil rights division have opened a federal inquiry.
Nixon said he would take steps to strike a "different tone" in the community. He stressed the importance of allowing demonstrators to protest, as long as they remain peaceful and respect the rights and property of others.