Ending the Payday Lending Debt Trap
Charlene Crowell, Special to The Informer | 8/16/2014, 7:45 p.m.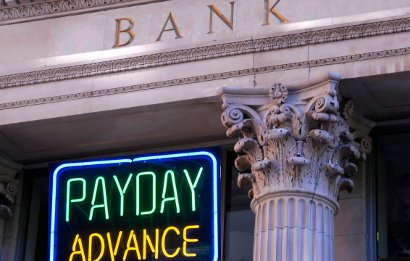 In just a few days, the debt trap at the core of small-dollar loans that come with triple-digit interest rates and debt traps has generated an unprecedented groundswell of national and local attention. From prosecutors filing criminal charges, to grassroots activists gathering support for strong federal rules, and cable television personalities poking fun, the multi-billion dollar payday lending industry is making headlines and more.
On Aug. 10, the barrage of recent attention was heightened when John Oliver, host of HBO's Last Week Tonight, dedicated a segment of his hour-long show to expose the pernicious nature of predatory payday lending. In a brief 16 minutes, Oliver rattled off a string of zinger comments that were as memorable as they were true. Using many of the industry's defense lines as lead-ins, Oliver turned them into hearty laugh lines.
After citing store names like Quik Cash and Kwik Kash, Oliver posed the rhetorical question, "What can be more reassuring than a business that can't correctly spell either their product or the speed in which they get it to you?"
Noting the claim that the payday industry is simply meeting customer demands, Oliver quipped, "It's also worth pointing out that the customer demand for heroin is overwhelming and that doesn't mean it's a product you'd necessarily recommend to your friends to get them out of a jam."

Oliver also referred to ACE Cash Express as 'the circle people' after showing a graphic from the lender's training manual that illustrated payday lending's cycle of debt. It was the same graphic that the Consumer Financial Protection Bureau (CFPB) used last month when it levied a $10 million fine against ACE for coercive collection tactics.
Despite Oliver's humor, however, the reality is that payday loans are not a joke for the 12 million consumers caught each year in its debt trap of 400 percent interest or more.

The day following the popular HBO program, Aug. 11, prosecutors in Manhattan filed criminal charges against a dozen online payday lending companies and Tennessee-based owner Carey Vaughn Brown. Also indicted was Ronald Beaver, chief operating officer for several of the companies with names such as MyCashNow.com.
The indictment followed a year-long investigation and discovered that among the companies, there was a "systematic and pervasive usury scheme". It also detailed how payday lenders charge up to 500 percent interest. The excessive fees violate state laws that cap interest rates at 25 percent. A conspiracy count was also added to the criminal charges.
"The exploitative practices – including exorbitant interest rates and automatic payments from borrowers' bank accounts, as charged in the indictment – are sadly typical of this industry as a whole," said Cyrus R. Vance, Jr., the Manhattan district attorney.
The Manhattan indictment also coincided with a planned week-long grassroots effort known as "Shark Week", a parody of the Discovery Channel's Shark Week. Individuals in Illinois, Missouri, Iowa and Idaho in cooperation with National People's Action are calling for consumer lending justice as the Consumer Financial Protection Bureau (CFPB) prepares to issue new rules on payday loans. As part of Shark Week, people across the country are calling for the CFPB to end the payday lending's debt trap.