COMMENTARY: NBA Season Already Deserves Your Attention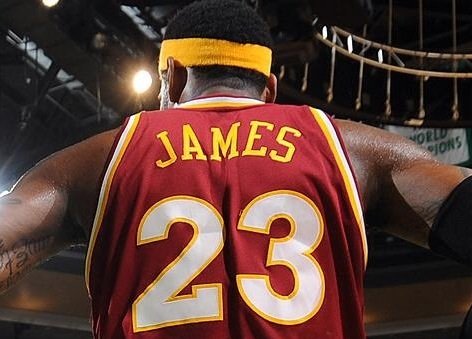 I know what you're thinking — a little early for an NBA-related commentary, right? It's probably tough to focus on basketball when we're not all that far removed from last year's finals, especially with the NFL gearing up and playoff baseball looming. But it's actually been a fairly eventful offseason, with Team USA in full swing and a few high-profile player transactions (LeBron, anyone?). The fervor for 2014-15 has already begun, especially now the league has released the season schedule.
So for a short time, I need you to turn your attention away from Robert Griffin III and place it squarely on LeBron James. Stop thinking about Alfred Morris, and focus on Tim Duncan. Yes, Brian Orakpo is back and healthy. But just for a little while, let's contemplate whether Kobe Bryant will be at full strength and impactful.
As usual, the excitement for the upcoming season stems from seeing old faces in new places — or for King James, an old place. LeBron shook the league landscape and went back to Cleveland, where he'll team up with Kyrie Irving and Kevin Love, himself a disgruntled castoff from Minnesota.
James and Love aren't the only big names on the move, either. Pau Gasol traded sunny Southern California for the Windy City (one of the few times you'll ever see anyone make that switch) and Luol Deng took his talents to South Beach to fill LeBron's spot. Good luck with that one, Luol.
But equally intriguing are the players who decided to stay put. Somehow the Knicks and Phil Jackson were able to convince Carmelo Anthony to remain in the Big Apple, despite the fact they'll trot out a rookie coach and a lineup even 'Melo admits has no chance at a title right now. Down in Miami, Chris Bosh was heavily courted by Houston to team with D12 and The Beard in the wake of LeBron's departure, but chose to stay with Dwyane Wade, who also elected to stick around. Will Bosh regret riding it out with Pat Riley and an increasingly creaky Wade? Only time will tell.
The big story headed into the season, of course, is the Cavaliers, an accomplishment in itself for a team that has missed the playoffs every year since James left in 2010. But that — and The Letter, apparently — is water under the bridge. Two All-NBA acquisitions later, and they're favored to win the championship. Yes, you read that correctly. The Cleveland Cavaliers are title favorites at 5-2 odds — ahead of the defending champion San Antonio Spurs (4-1).
Call it the LeBron James effect. James is a two-time NBA champion who's arguably the best player in the league. Wherever he plays, every player around him seems to improve. His teammates often feel inclined to work harder and play with greater focus and intensity (B-Easy excluded). Simply put, James is all that.
It won't hurt that James will be joined by Irving, one of the best point guards in the league. And Love is the ultimate stretch 4, a power forward that'll extend opposing defenses with his perimeter game but also happens to be a world-class rebounder. With James, Irving, Love and a solid supporting cast, it's no surprise that Cleveland is projected to contend for the championship.