Legumes: One Cup Can Boost Your Health
Nadine Renee, Special to The Informer | 8/18/2014, 1:52 p.m.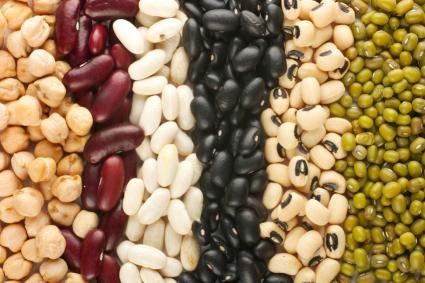 Beans and other legumes such as chickpeas have been shown to boost the glycemic index and reduce the risk of heart disease.
A study conducted by the University of Toronto found that only one cup of these legumes are needed to make a significant difference in health.
The study, conducted on 121 participants over a three-month period, found that legumes help protect arteries from high blood pressure, as well as keep blood sugar levels from spiking, allowing the body to help avoid or reduce diabetes. For many women who are anemic or have occasionally low levels of iron, these foods will help increase the red blood cell count.
Eastern diets have high amounts of legumes consumed on a regular basis; therefore, the occurrences of these diseases are much less in those areas of the world. Legumes, including beans, chickpeas and lentils, are among the lowest glycemic index foods and have now been recommended as part of the National Diabetes Mellitus guidelines.
These foods have also been shown to be rich in iron, protein, and tons of other vitamins and minerals. So enjoy your beans and legumes for a heart-healthy diet.
Nadine Renee, a health and wellness specialist, speaker and author, is the CEO of Nadine Renee Naturals (nadinereneenaturals.com), a company that specializes in natural hair care, skin care and health. Follow her on Facebook at facebook.com/nadinereneenaturals and on Twitter @nadinerenees.