P.G. County Receives $1M Grants for Energy Projects, Upgrades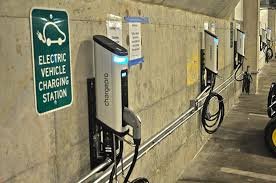 A partnership involving the Prince George's County Office of Central Services (OCS) and the Department of the Environment has resulted in more than $1 million in grants for the county.
The funds, which came through the Maryland Smart Energy Communities grant program, include $400,000 to support the installation of energy efficiency upgrades in offices and facilities throughout the county and $643,000 grant for the development of energy projects including plug-in hybrid electric vehicles and electric-vehicle charging stations.

Adam Ortiz, department director, said the funds "will assist us in bringing more sustainability to our everyday government operation; after all, we must practice what we preach."
Erica Bannerman, OCS energy manager, added that project enhancements such as Energy Star lighting and HVAC upgrades, in conjunction with other energy projects, will help make the county cleaner, greener and healthier.
Other grant recipients include the University of Maryland's Office of Science, and Bowie State University, where thousands of dollars will be allocated to the school's Energy Efficiency and Conservation Block Grant Program.