EDITORIAL: A Sign of the Times
8/20/2014, 3 p.m.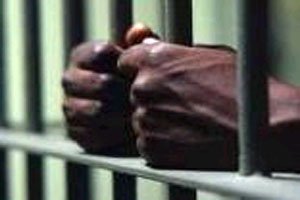 When we were young, our parents and grandparents when surprised by tumultuous events, would from time to time say, "This is the end of times."
A story coming out of Virginia made us think of that.
Last Thursday, two 12-year-old budding entrepreneurs were robbed by a teenager who came up acting as if he wanted to buy some lemonade. The pair had set up a lemonade and snack stand in Round Hill, a town in Loudoun County.
Police said the teen robbed the children after asking for change for a $20 bill. As one of the children began to count the bills, the robber offered to help count the money then made off with their earnings.
That story makes us sad. Sad for the victims, sad for the perpetrator and sad for the sorry state of affairs. There's something very unseemly and disgusting about that teenager's action. Unfortunately, it's not an aberration. We live in a world where foolishness and madness seem to prevail. Every day we hear, read and see stories from across the globe about atrocities, vile behavior, murders and the like.
Against the backdrop of all this, the forces of good fight and struggle for supremacy, winning some, losing some. Instances like this remind us that we have a lot of work to do in terms of maintaining and inculcating the values that separate us from the animals.