African Diaspora Film Festival Opens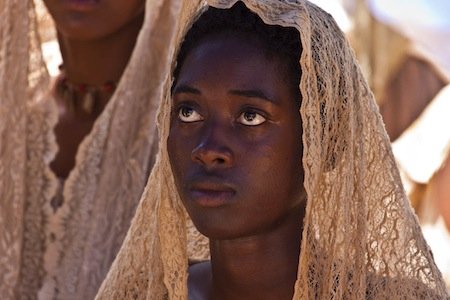 This year's African Diaspora Film Festival promises to have a strong Afro-Latino flavor, adding a new twist to the longest running event of its kind.
"This is new," said festival co-founder Diarah N'Daw-Spech. "We have films set in Venezuela, Puerto Rico, Cuba, Uruguay, Argentina and Brazil focusing on the African experience in these countries."
Two of the films — "Tango Negro: The African Roots of Tango" and "They Are We," a film about Afro-Cubans who find their ancestors in Sierra Leone — have been recognized by the United Nations, N'Daw-Spech said.
The festival begins Friday, Aug. 22 and runs through Sunday, Aug. 24 at Goethe-Institut in Northwest. Presented by Artmattan Productions, the festival will include eight documentary and fiction films that organizers said will transport audiences to Egypt, Madagascar, Puerto Rico, Cuba, Brazil, Argentina, and Uruguay.
The festival also will feature two films that focus on the African-American experience, N'Daw-Spech said.
After a 7 p.m. reception on Aug. 22, the festival opens with the film "In Search of the Black Knight," a documentary that the director said takes a humorous look at a topic that has been on the tongues of professional black women everywhere. "The shortage of eligible black men," said director Tamarat Makonnen, the founder of Filmwalker Productions who's work has aired on MTV, BET and Muchmusic, the Canadian version of MTV.
"This festival has a history of showcasing films from all over the world and the people who attend are extremely diverse and eclectic," Makonnen said. "It's an opportunity to widen our film's base and bring it to a larger audience. This is our D.C. premiere and our goal has always been to make audiences laugh as well as stimulate dialog."
The festival started in 1992 in New York as a creation of N'Daw-Spech and her husband, Reinaldo Barroso-Spech, co-founder of Artmattan Productions in New York.
The themes of the films in the festival are related to history, politics, social injustice, and culture. Subplots include current affairs, migration, refugees, war, poverty, discrimination, music, dance and food.
"We wish to expose the audience to the diversity of people of color," said Barroso-Spech, a former New York City Public Schools teacher and current foreign language professor at Columbia University in New York.
Now, in its 21st year in New York and eight year in the District, the concept of the festival reflects the creative writings and teachings of Barroso-Spech.
The films that are featured allow audiences to explore the diverse experiences of people of African descent all over the world, he said.
"The revealing nature of art is very important to us," Barroso-Spech said.
Included in this year's festival are: "The Jews of Egypt," "Azu," "Legends of Madagascar," "The Summer of the Gods," "Maria Bethania: Music is Perfume" and "Love in the Caserio."
"The festival has been a labor of love for us," N'Daw-Spech said. "For me, personally, it has also been an education. Being exposed to all of these films and stories from many countries for over 20 years has really expanded my world view and given me a chance to better appreciate how much people really face similar challenges and strive for the same things, specifically stability, love, and security," she said.
Also, N'Daw-Spech said she's hoping to top last year's attendance of approximately 1,000 festival goers. "We are excited by the support the festival has been getting by components of the cultural community in Washington, D.C. We feel the festival has been embraced by many in the District and the media. It shows that people appreciate the value of the work we are doing and that's wonderful," she said.
Tickets for the festival are $20 for opening night, $12 for general admission and $10 for students and seniors. A weekend pass which allows for entry to see all of the films will be $60 and a day pass will be $25. Discounts are also available for groups of 10 or more individuals. For more information or to purchase tickets, visit www.NYADIFF.org.