Donna Edwards to Host P.G. County Job Fair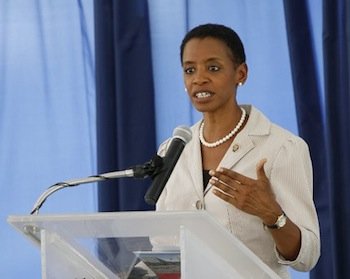 Dozens of employers will gather Thursday for a job fair at the Prince George's County Sports and Learning Complex Field House in Landover.
Rep. Donna Edwards will host the event, which will be held from 10 a.m. to 2 p.m. and include employers from national and local businesses, non-profit organizations and federal, state and county government agencies.
Edwards said the fair is open to all D.C. region residents, with the hope that after finding jobs in the county, they will make it their home and help increase its tax base.
"We have about 90 employers who will be [on hand], and I'm very excited about that because unemployment in Prince George's County is about 6.5 percent higher than the national average, higher than Maryland's average," Edwards said Wednesday.
Edwards said the employers will be looking for a range of "different kinds of employees" — including technically- and administratively-inclined and college-educated job seekers.
During the fair, job seekers will also learn about training and skill enhancement services, Edwards said. Those who plan to attend should bring several copies of their resume and arrive "job-ready," she said.