Greenbelt Acquires Automated License Plate Reader
Raises Vital Privacy and Civil Liberties Questions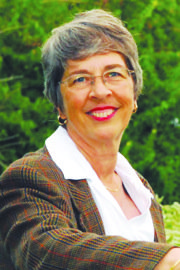 Thanks to a $49,000 grant from the Maryland Vehicle Theft Prevention Council, Greenbelt police will be deploying a portable automated license plate reader to help fight crime.
The reader, which costs almost $20,000, will be used to complement the efforts of officers to curb criminal activities, locate stolen vehicles, snag drivers who have outstanding tickets and warrants and corral others suspected of committing varied offenses.
"It will be put in 'hot spots.' There are certain places based on the number of crimes and kinds of crimes where a license plate reader would be helpful. It's like having an extra police officer on the street," said Greenbelt Mayor Pro Tem Judith F. Davis. "It's stationary but it will be put in different places. We already have readers with police and parking enforcement personnel."
The reader is capable of scanning up to 1,000 license plates a second and will operate 24 hours a day.
Police department documents recently released to the American Civil Liberties Union through the Freedom of Information Act illustrate the effectiveness of the readers according to department officials.
In 2010, six readers led to 100 traffic arrests, the recovery of 20 stolen vehicles and seven stolen license plates, and the location of two missing persons.
Department officials said its officers and several police agencies were able to bust a stolen car ring which took cars from this area and shipped them overseas from the Port of Newark Sea Cargo Container Terminal in New Jersey.
Davis said she, Mayor Emmett Jordan and other council members discussed different aspects and the implications of acquiring the reader and they were satisfied that license plate data would be protected and not be abused.
The Greenbelt Police Department sends its data to the Maryland Coordination and Analysis Center which stores the information for a year.
Davis, who served as Greenbelt mayor for 16 years said the data is then purged.
"It's not used for any other purposes. That made it more comfortable."
Yet it's the very fact that this information is held for so long that makes privacy rights advocates and civil libertarians uneasy. They worry that this type of surveillance can be used by police to track the movements of law-abiding citizens, and there are also qualms about violations of the privacy of ordinary citizens when police departments hold onto information about drivers' locations and license plate numbers for more than 30 days.
An investigation by The Center for Investigative Reporting in 2012 detailed the activities of Vigilant Solutions, a California-based private manufacturer of license plate recognition systems. The firm is engaged in corporate data mining, storing drivers' license plate reader information in a national database called the National Vehicle Location Service and selling this data to police departments. Vigilant isn't governed by the few privacy regulations public and government agencies use, the report noted, and in addition, the company, by selling drivers' data is exploiting a loophole the company uses to sidestep the limited regulations that exist to protect people from improper, retroactive police spying.