Salamander Resort Celebrates Anniversary
Entrepreneur Sheila Johnson Continues to Blaze New Trails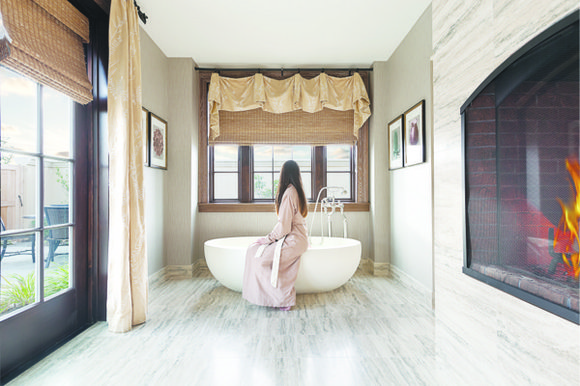 When it comes to luxury resorts and spas, one of the newest kids on the block has already aced the competition.
Nestled in the foothills of the Blue Ridge Mountains of Middleburg, Virginia, Sheila Johnson's one-year-old and $130 million Salamander Resort & Spa counts as a venture in which she said stands as one of her proudest accomplishments.
"Personally, I'm most proud of raising my daughter Paige and son Brett," Johnson said. "Professionally, I'm most proud of opening my Salamander Resort & Spa in Middleburg, Virginia."
A hands-on owner, Johnson, 65, wears many hats and those who know or work with the Black Entertainment Television (BET) network co-founder said she wears each of them well.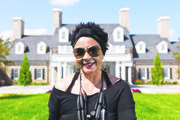 A rarity on Wall Street and corporate America, Johnson, an African-American woman, reportedly has a net worth of more than $1 billion.
She owns a stake in three major sports teams, the WNBA's Washington Mystics, the NBA's Washington Wizards and the NHL's Washington Capitals.
She's also produced several films, including a 2010 documentary called, "The Other City," about HIV/AIDS in the District, and Johnson served as co-producer of the critically-acclaimed 2013 movie, "Lee Daniels' The Butler."
As Johnson prepares to celebrate the spa's first anniversary on Friday, August 29, it's easy to understand why guests, including the former governor of Virginia, have falling in love with the sprawling 168-room compound that sits on 340 densely wooded acres about 35 minutes from Dulles International Airport.
"This will become a resort of choice for the Washington, D.C. market with a focus on health, nutrition, exercise and relaxation and, of course, great food and Virginia wine," said former Virginia Gov. Robert F. McDonnell shortly before the spa opened.
"We're excited about the contribution the resort is going to make, and we appreciate people like Sheila Johnson who have the vision to build, grow, create jobs, take risks and continue to foster the wonderful spirit of entrepreneurism," said McDonnell, who served one term from 2010 to 2014.
With perfectly-manicured lawns accentuated by deep purple and white wild flower meadows, the Grand Entrance to the spa easily attracts with brick and stucco buildings topped with high-pitched roofs.
However, the picturesque entrance proves to be just a teaser for the 22,000-square-foot spa inside which includes 14 treatment rooms with private outdoor terraces and fireplaces and a couple's suite.
"After BET was sold, I wanted to start a business that I was passionate about," Johnson said. "And, I'm passionate about hospitality. So, I founded my own hotel company to provide a warm, welcoming atmosphere for our guests."
The venue includes a fitness center that would make the owners of Gold's Gym or any of the country's top exercise clubs green with envy. It also features a salon where guests can relax while being pampered with a manicure or a pedicure as well as a new hair style.
"My day here was pure paradise," said Alicia McCall, an Alexandria, Virginia resident who visited the resort on Saturday, August 23.
"It was my third time here. Usually, I come with my girlfriends to relax and [Saturday] it was my daughter and me. I wish I could live here," said McCall, 47.