D.C. Mayor Gray to Embark on 10-Day Mission to China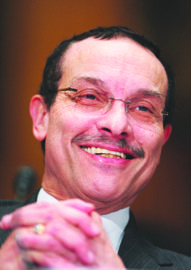 D.C. Mayor Vincent C. Gray will embark next week on a 10-day trade mission to China, where city leaders will celebrate the 30th anniversary of the District's sister-city relationship with Beijing.
Gray, who leaves Wednesday, will be accompanied on the mission by Jeffrey Miller, interim deputy mayor for Planning and Economic Development. During the trip, which is being funded by the World Tourism Cities Federation, the two will officially open a DC China Center in Beijing and participate in other key events that highlight economic development, tourism, education, arts and culture.
"I'm thrilled once again to further the District's economic-development goals as well as to promote cultural and educational exchanges by traveling to China," said Gray, who is scheduled to participate in the ribbon-cutting ceremony for the official opening of the Beijing center. "Our three-decade-old relationship with Beijing has flourished over the years, and will only grow and deepen thanks to the efforts we will undertake on this trip — chief among them the establishment of the new Beijing branch of the DC China Center."

The federation is the first international tourism foundation that aims to promote the tourism industry throughout the world. More than 100 cities are currently part of the federation, including the District.
Gray, who will participate in the federation's upcoming summit, also plans to tour a middle school in Beijing in an effort to establish a sister-school relationship with McKinley Technology Education Campus in the District.
The District's sister-city agreement with Beijing began in 1984 and focuses on arts and culture, technology, education and tourism.
The District opened its first international office in Shanghai in June 2012. Miller's office will oversee both branches of the center, which markets development opportunities in D.C. to Chinese companies and attempts to lure tourists and college students to the city.