Alexandria's Plan to Create Affordable Housing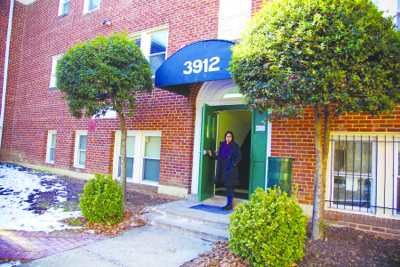 Alexandria, Va.'s low- and moderate-income families, seniors, and individuals with special needs struggling to find affordable housing to rent or purchase will be significantly supported in their efforts through the city council's recently approved Housing Master Plan.
Passed by the council on Dec. 14, 2013, the plan establishes a 10-year goal to develop 2,000 affordable housing units through 2015. It outlines other goals and strategies for preserving and creating affordable housing, even as home prices in Alexandria skyrocket, exceeding most low-and-working families' incomes.
"It's the dynamics of the housing market, not just in Alexandria, but nationally," said Mildrilyn Davis, director of housing for the city of Alexandria. "In the year 2000, Alexandria had 18,000 affordable housing units. But by 2012, we only had 5,600. And there are huge waiting lists of families trying to get into public housing."
"Alexandria needs 14,000 affordable housing units," said Davis. "We want to do as much as we can to reach that number."
Other factors which reduced Alexandria's affordable housing, according to the Housing Master Plan, included conversion of rental units to condominiums and rising property values. As a result, families of three earning $57,300 or less annually have few affordable housing options.
"There isn't a lot of turnover in affordable housing," said Bonnie Baxley, recently retired executive director of Community Lodgings, Inc., an Alexandria-based nonprofit. Founded in 1987, the organization assists homeless families through its Transition-in-Place Housing, Affordable Housing, and Youth Education programs.
"We've found that families moving into affordable housing tend to stay there, which makes (numbers of) affordable homes unavailable for all families who need them," said Baxley. Community Lodgings, Inc. helps families earning $21,000 or less per year, well below the Greater Metropolitan Washington average median income of $106,100 annually for a family of four.
"The rule of thumb for rent (or a mortgage) is that it should account for no more than 30 percent of your annual income," said Baxley. She said that many low-income and economically disadvantaged families, even those in low-income neighborhoods, are paying a higher percentage in housing costs than what they earn.
An analysis of Alexandria's affordable housing shortage prepared for Alexandria's Housing Master Plan report, found that seniors age 60 and older, renters earning up to $49,704 annually for a two-person household, and homeowners earning up to $74,496 annually for a three-person household are affordable housing candidates. Individuals in occupations who could qualify for affordable housing include home health aides (earning $22,890 annually); refuse collectors (earning $36,820 annually); and elementary school teachers (earning $68,650 annually).
Craig Pearson, 53, is among the lower-to-moderate income Alexandria residents for whom the Housing Master Plan was envisioned. A recovering alcoholic and drug addict originally from Southeast Washington, D.C., Pearson is a peer support specialist in Alexandria's Department of Community and Human Services agency, counseling others recovering from alcohol and substance abuse. He moved into his two-bedroom condominium near Bailey's Crossroads, last September. The condominium was owned by the Alexandria Housing Authority.
Before becoming a homeowner, Pearson was homeless for many years. "I slept in people's cars, in stairwells, and in shelters," he said.