Anthony Bowen YMCA Personifies Black History
Officials, Others tout facility an 'African-American Sanctuary'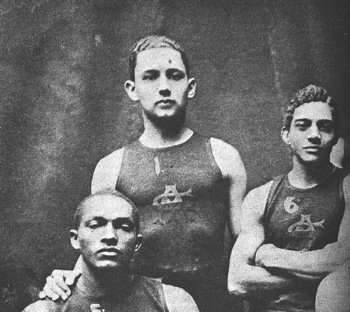 "Anthony Bowen was a revolutionary," Dilworth said. "A lot has gone into refurbishing the Y and we're thrilled it reopened last year."
The New YMCA counts as a towering achievement in modern facilities. Now located at 1325 W. Street, the Y re-opened in September after a massive 10-year makeover.
A large mural created by restaurateur Andy Shallal counts as one of the showpieces. It depicts Bowen and others and has been erected near a wax figure of Abraham Lincoln.
The new YMCA also has a lounge area with seating and a fireplace for visitors.
"It's a space where people can curl up with a book or debate with a friend," Williams said.
A new gymnasium now includes state-of-the-art cardiovascular equipment, bikes, and treadmills and many have televisions to watch while getting in their exercise.
The facility also includes a swimming pool, featuring water aerobics and a 28-foot-high rock-climbing wall, spa rooms, saunas, steam rooms and class space.
"The place looks phenomenal. History is woven throughout every piece," Dilworth said.
Williams said the YMCA remains a special place where the areas growth and connection can really be felt.
"It's so important that people look at the YMCA and see it as their place," Williams said. "The history is amazing. It's truly the place that guided so many people and helped them and was their sanctuary away from all of the adversities in life."